Boy Howdy! We're out West
I'll start this blog by saying, I have no idea how anyone can live out west and see all this around them everyday and not believe in a God! It's amazing to see how the rocks all stop at a certain point! You drive through these huge canyons and think this was all filled with water at some point and now I'm about to get out of the car and hike through it! I found myself many times thinking about the great flood. It's all just amazing!
(Ignore this part if you don't care about cameras). In preparation for this trip I spent a lot of time thinking about what kind of lens would be best to capture the landscapes and animals I would see over the course of the week. I eventually came to the decision that a telephoto lens would be a cool way to capture the colors of the rocks in the distance and capture the animals that's aren't exactly safe to be around up close. Along with the new telephoto lens I brought my 18-50mm lens with me as well to capture the views closer up. All of this connected to my Sony Alpha a5000 camera. Now on to the trip.
Almost every night of our trip was spent at a different hotel. The first hotel was outside Vegas where we landed and stayed for the night before our adventures began. Our first day was spent sight seeing without really doing any strenuous hiking. We visited Boulder City in Nevada, right outside of Hoover dam which we also went to see and DAM was it big! My family and I proabably made way to many dam jokes during the trip but it made for a dam good time. Enough with the dam jokes, you wouldn't really think looking at a dam would be such a neat thing, but it was actually a really cool sight to see.  While in Boulder City we mainly just took some pictures then continued our drive to get to the next spot. And of course I took tons of pictures of my sister so a lot of these are of her.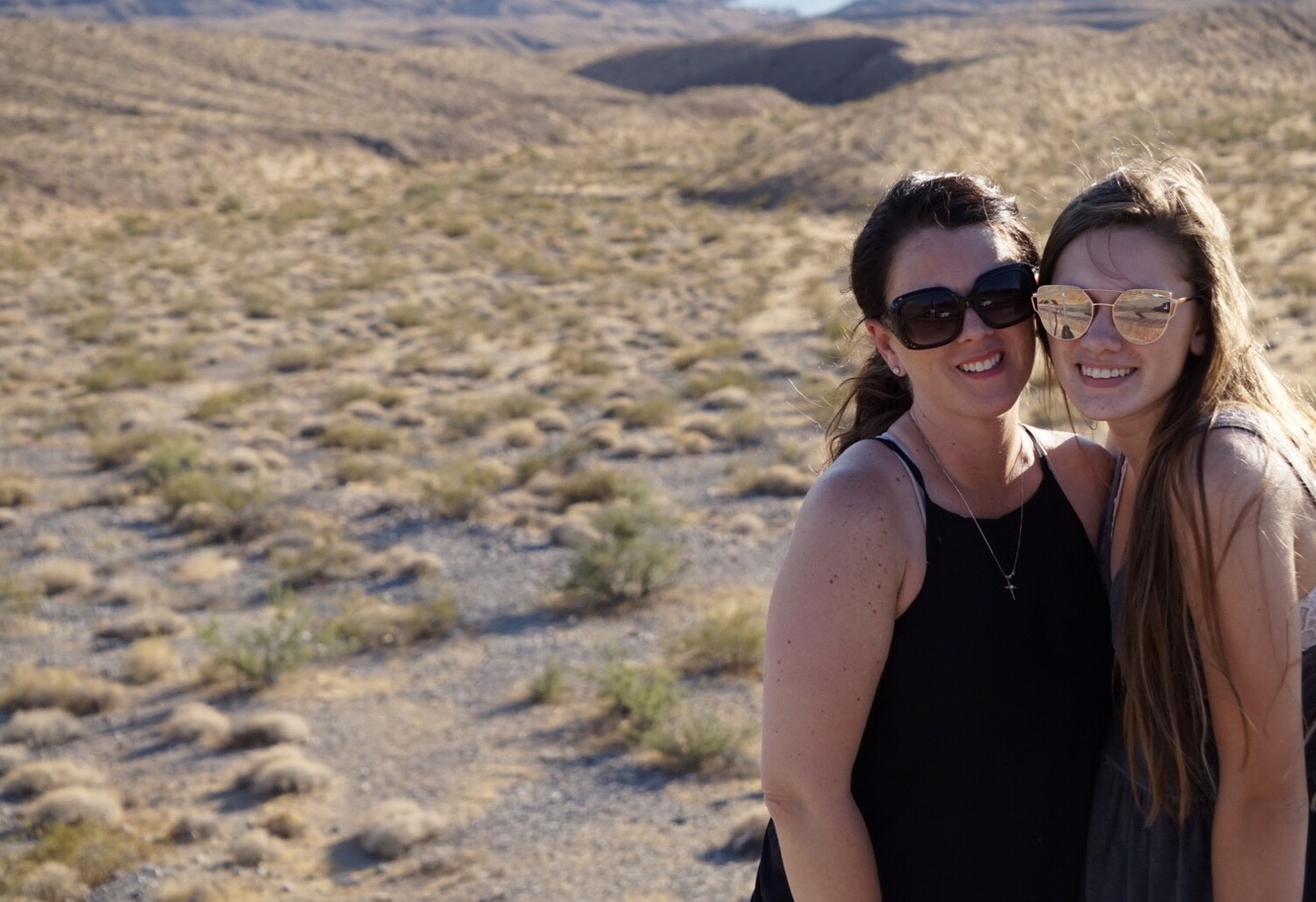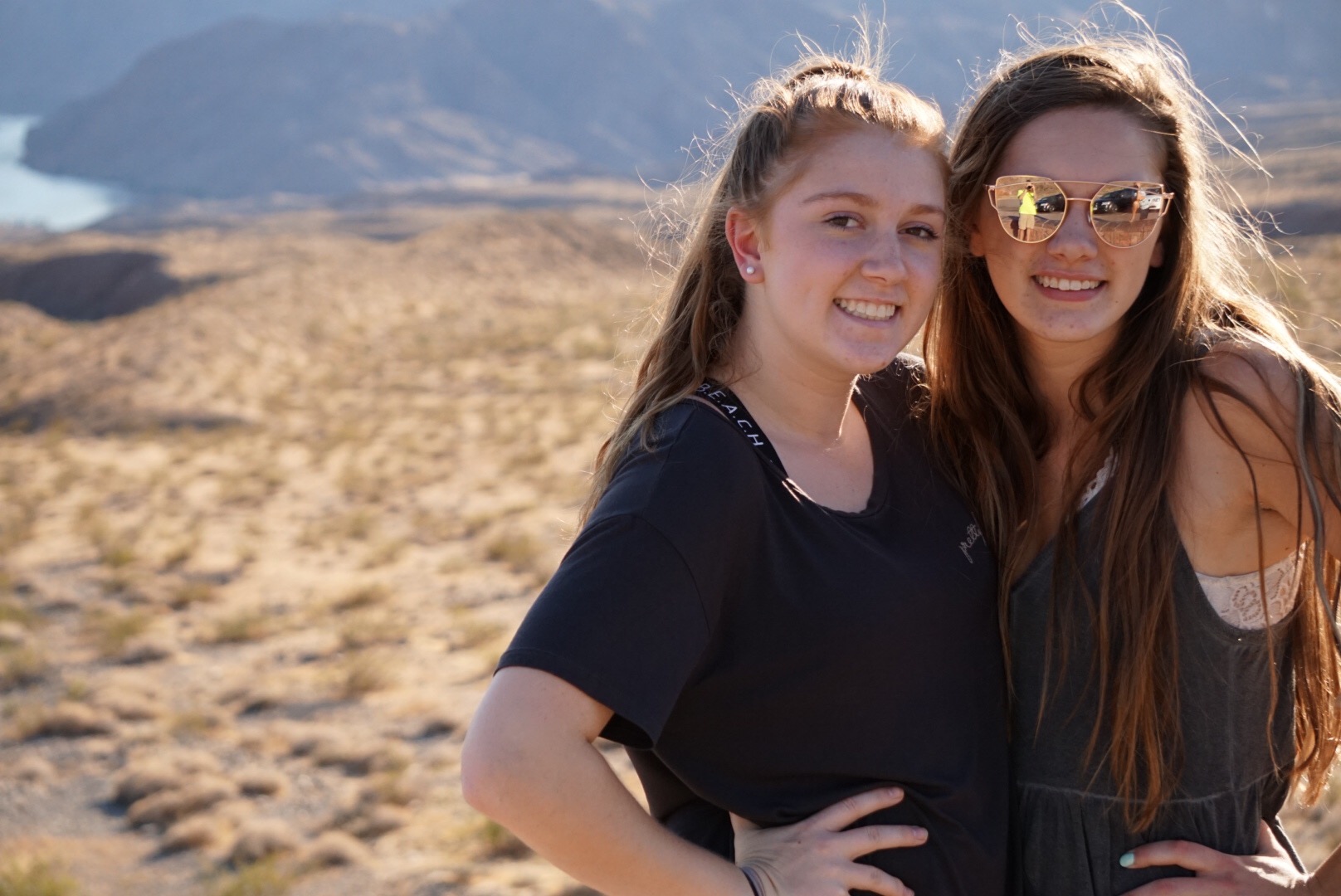 ​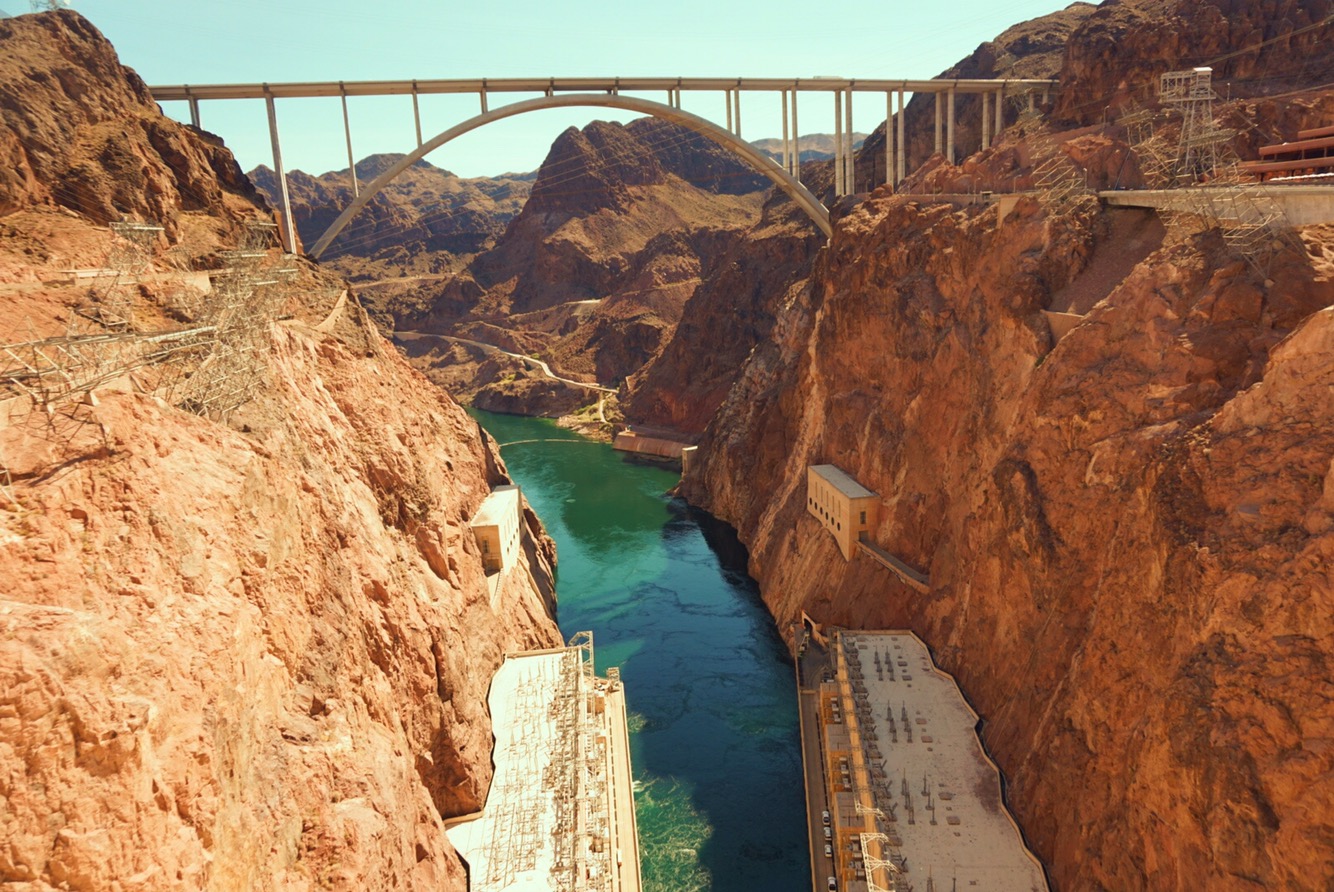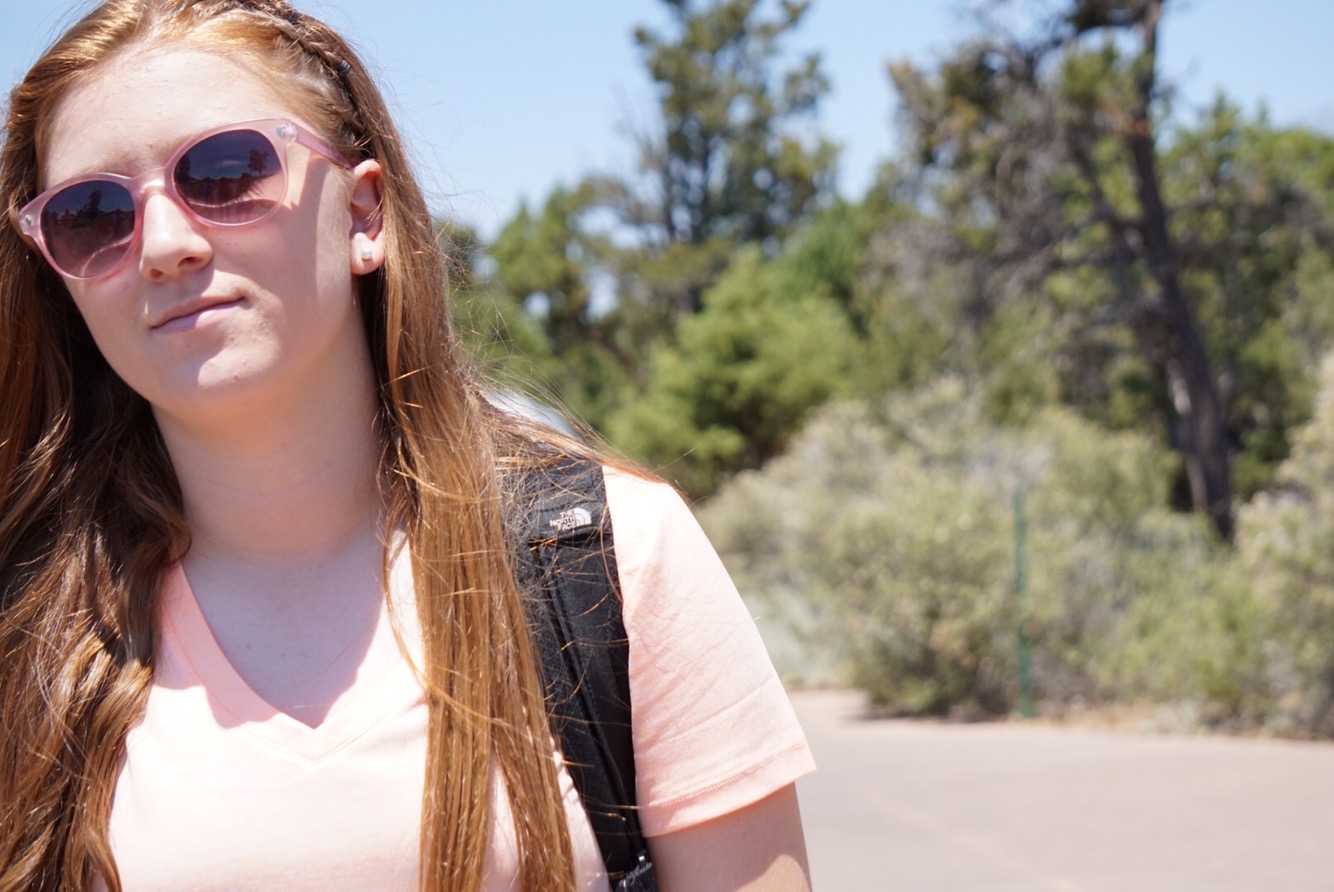 Next stop, The Grand Canyon! I had prepared myself to see a big hole in the ground and not be near as amazed as I was by the sights I saw. Man was I wrong! As you look at the Canyon from above it looks huge and then you start hiking in and the lower you go the bigger it seems. The trail we took was called the bright angel trail and we hiked to a rest point that was about 3 miles down. You hike down that far and start to feel accomplished, but when you look up then you look down and realize you've barely hiked any of the vast canyon! Then you look back up and realize you've got another 3 miles to get back up to the top, and it's twice as hard coming up as it is going down. The trail we took was fairly narrow and with one minor slip you would crash down the canyon. It's a little nerve racking. So six miles of hiking and we spent the rest of the day looking over the other look out spots of the canyon. Then we went to a new hotel to get some rest before our next day of hiking and exploring.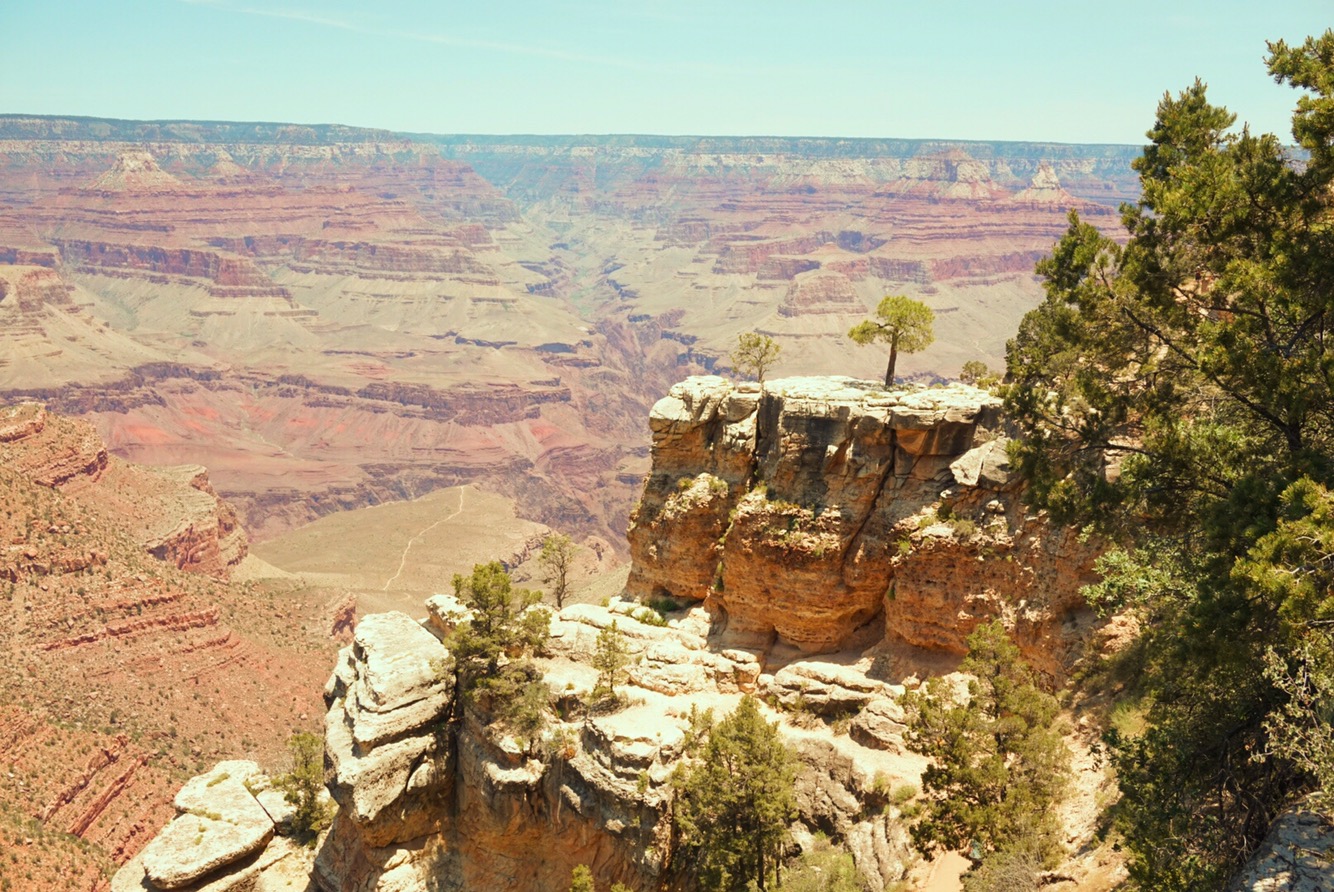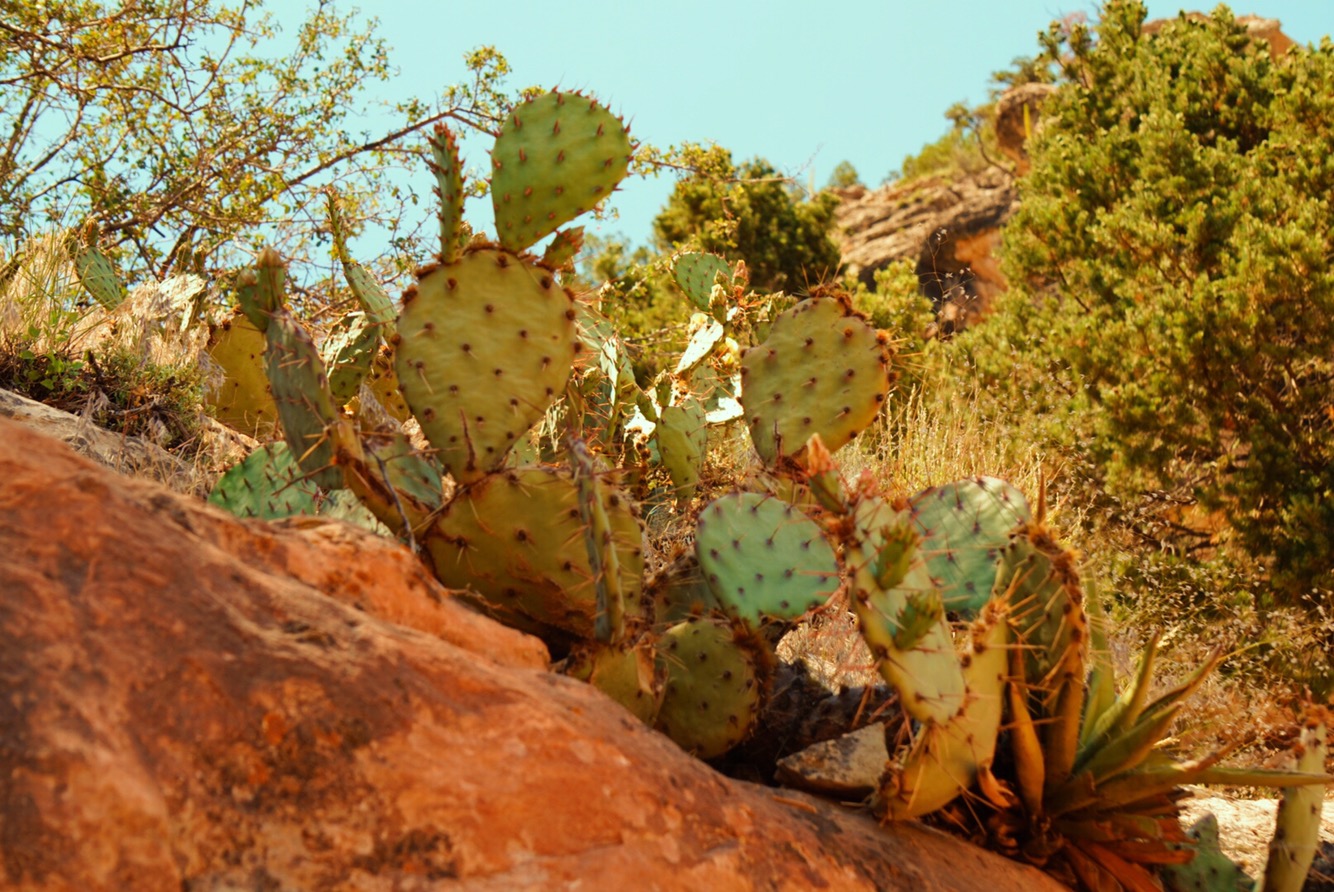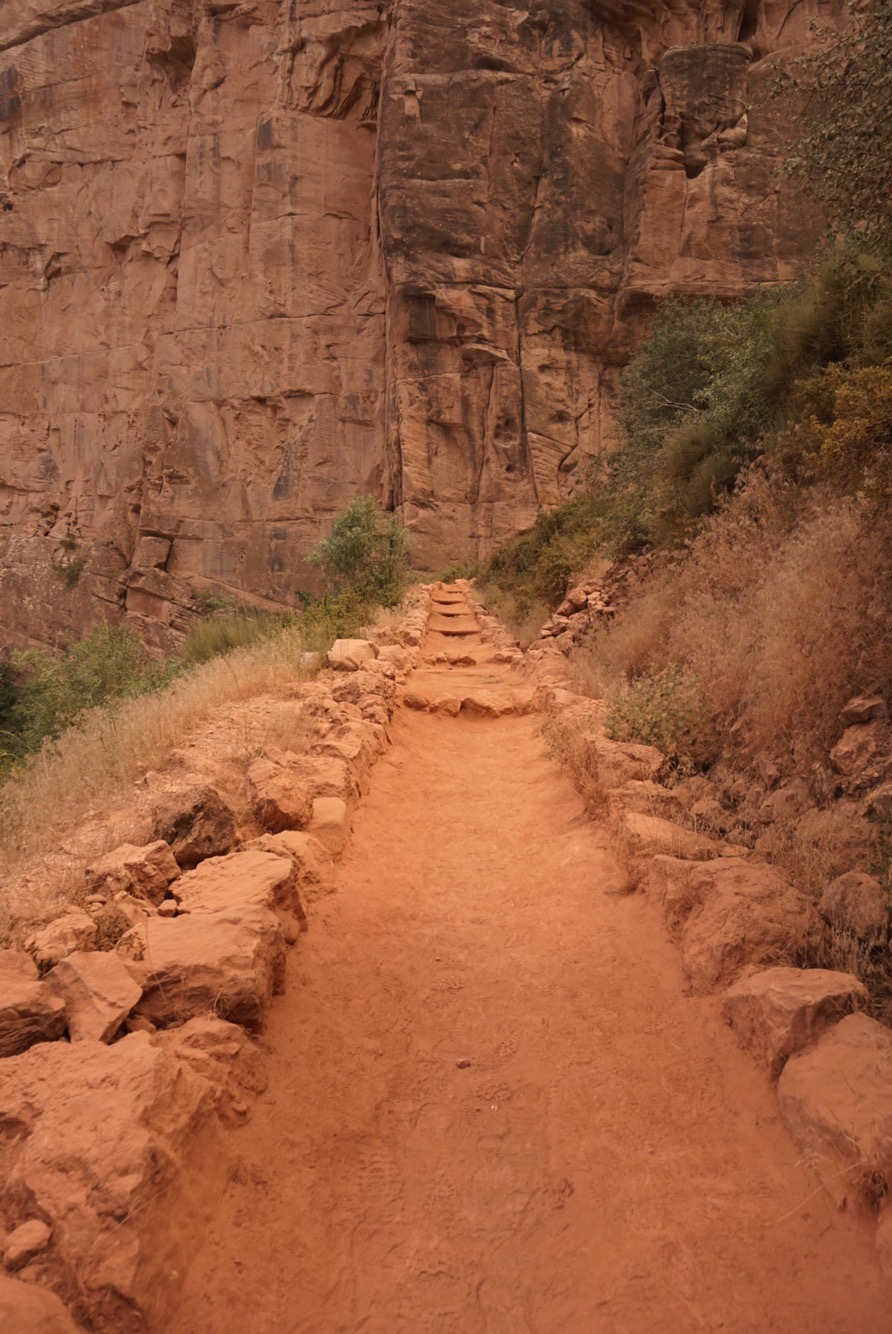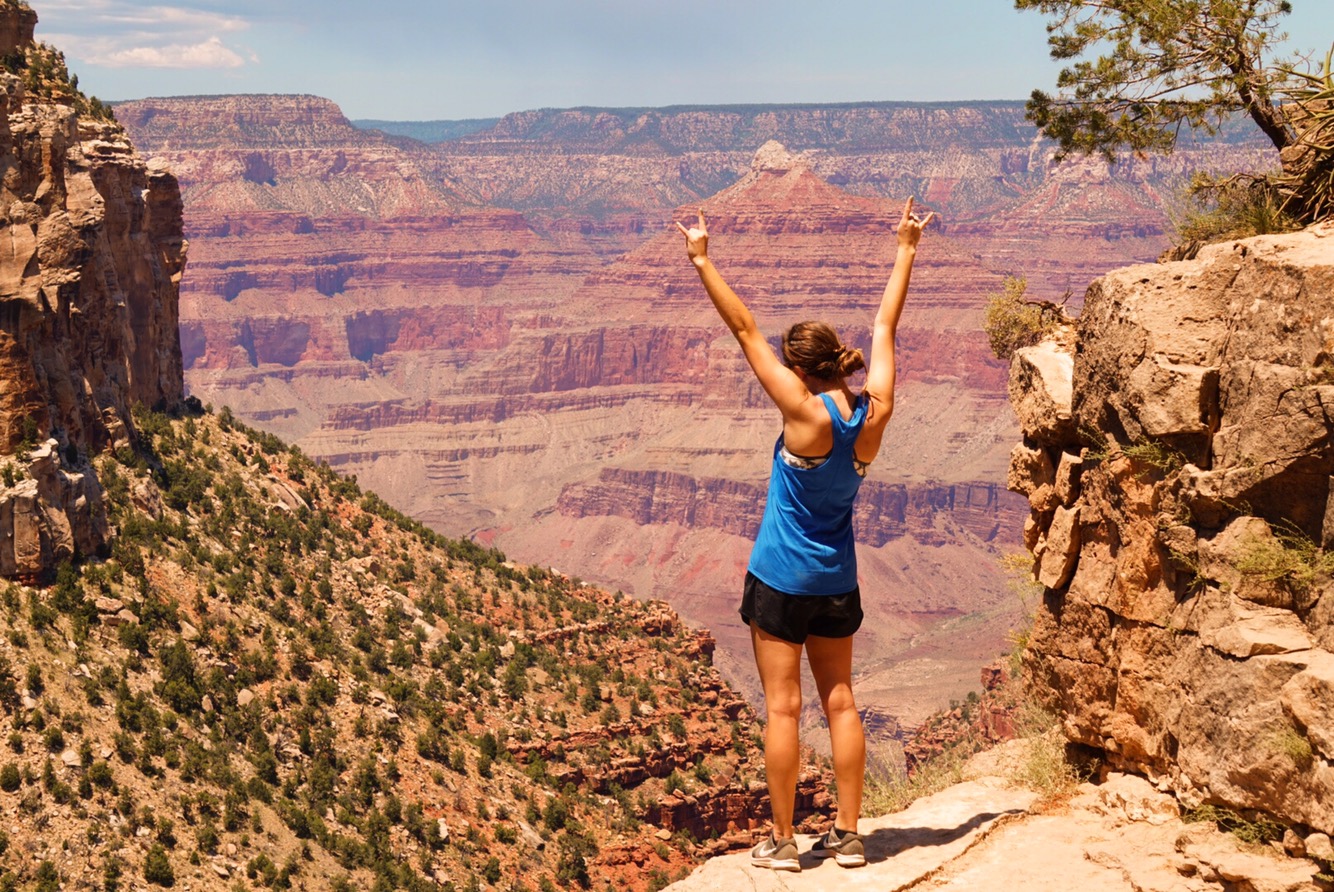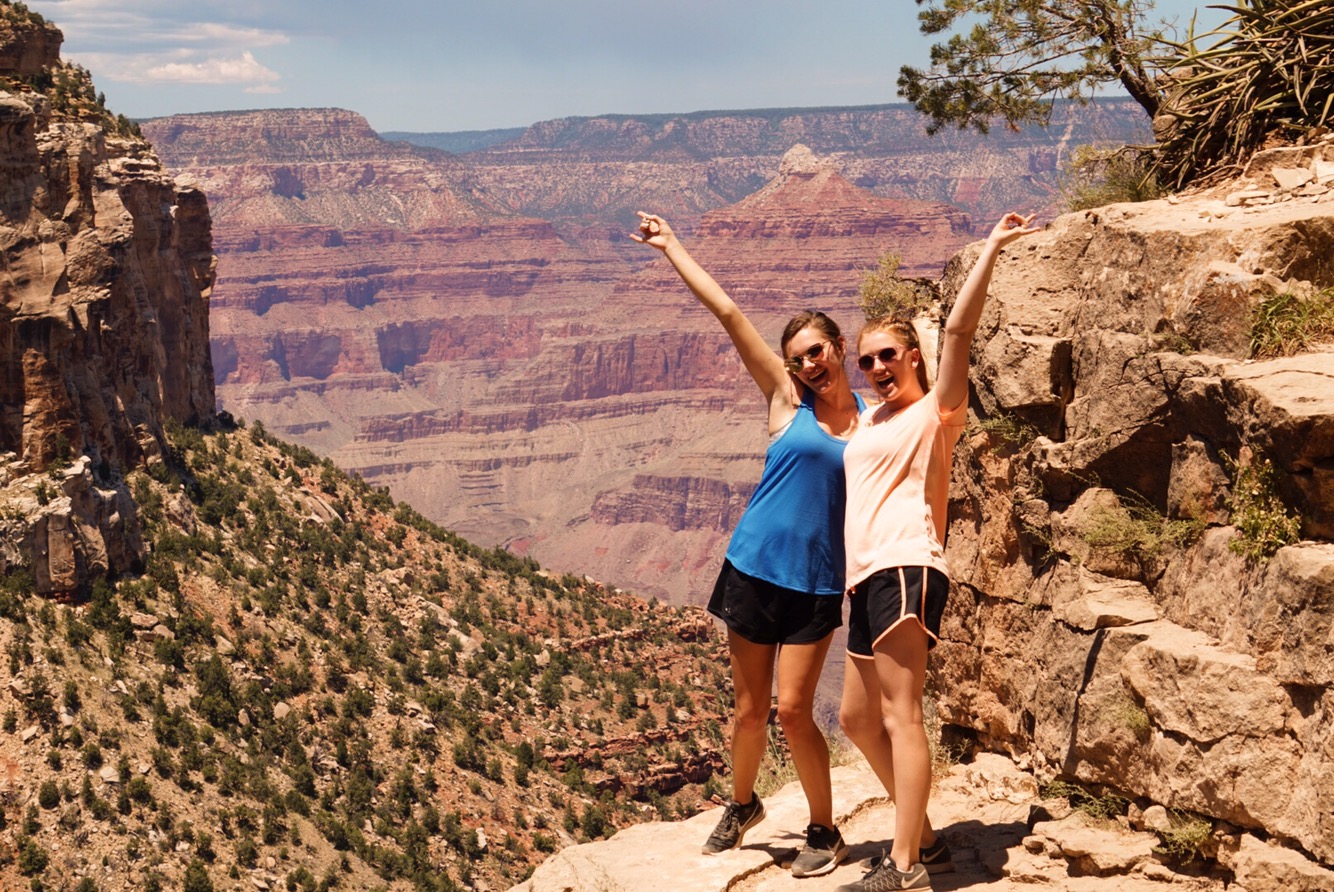 Keep in mind these pictures above are all on the way down the canyon, pre hike photos.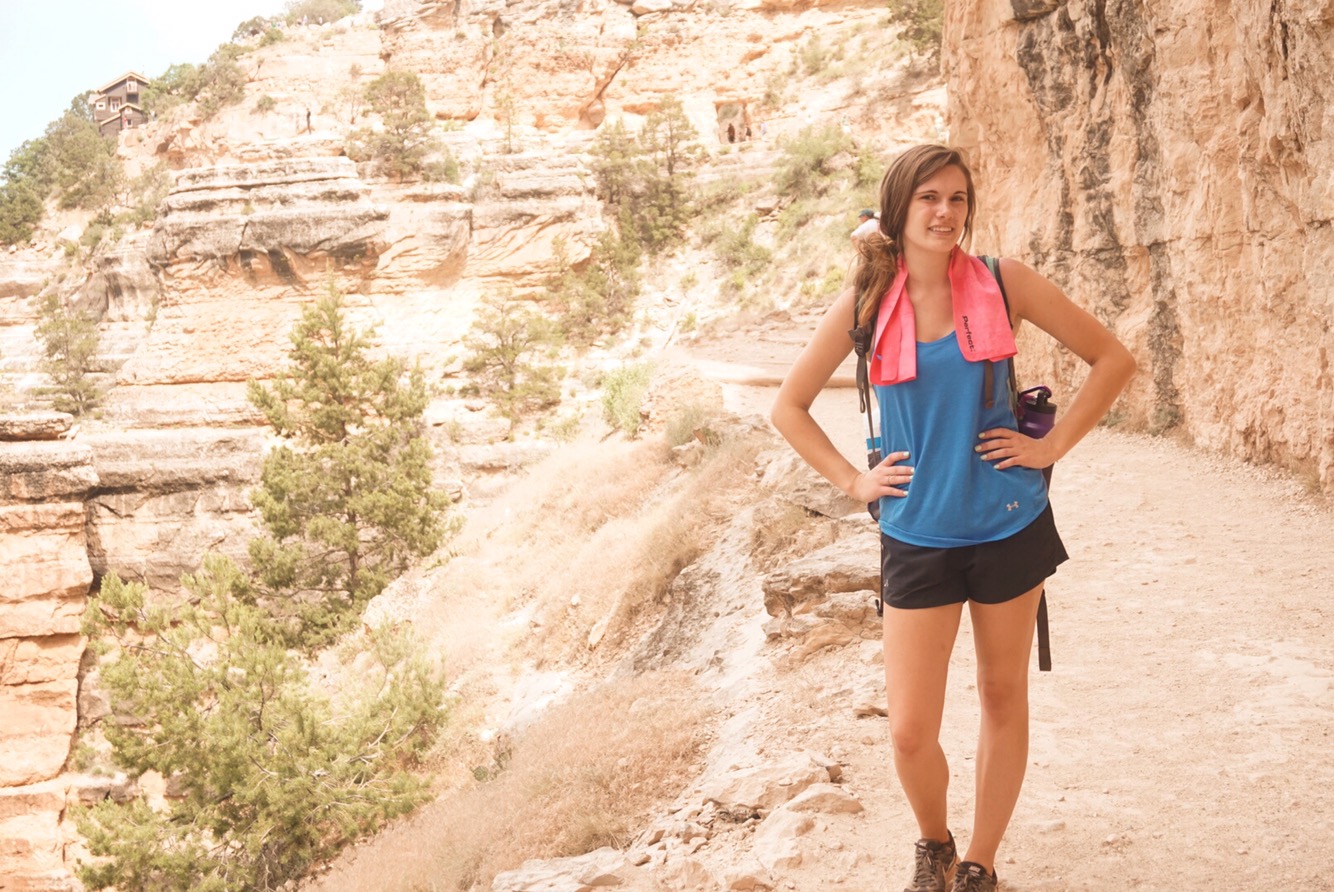 Here's a post hike photo. We might of been a little tired. I actually felt really good after hiking and didn't feel like I was that tired but looking at the photo makes me realize I might of been in a little worse of shape than I thought.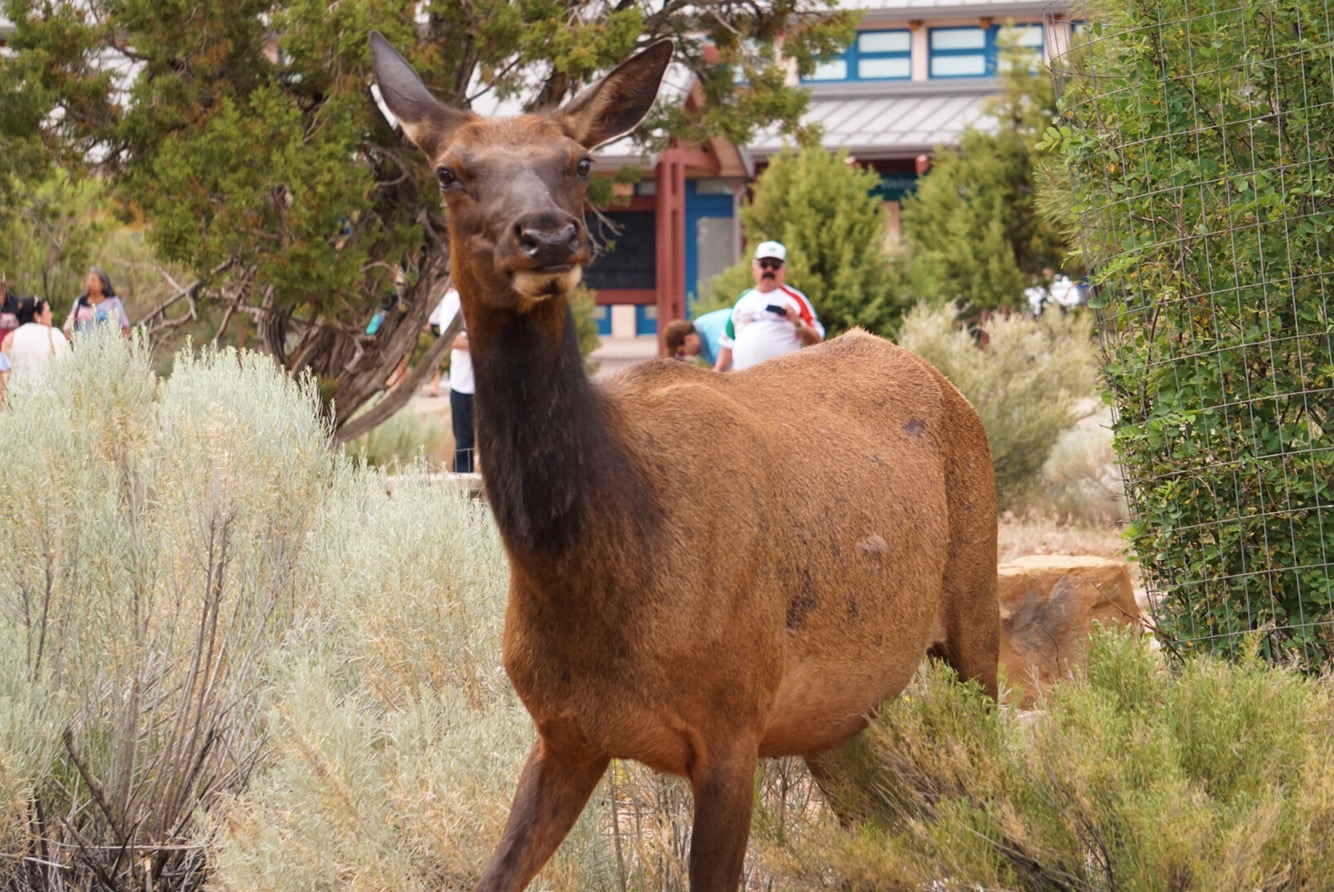 And this little guy just decided to walk through the tourist part of the park and came up pretty close to me so I got this sweet picture!
The next day we went to marble canyon, and horse shoe bend. Marble canyon is one we just kind of drove through. I didnt get too many shots there. Horseshoe Bend was the next stop. This was a place I had seen on Pinterest and instagram and didn't realize we were going to be so close to it until we got to marble canyon and I saw the gift shop had Horseshoe Bend stuff too! This spot completely exceeded my expectations and believe me they were already pretty high. This was probably my favorite spot to see the whole trip! After Horseshoe Bend we continued on to Monument Valley in Arizona. The trail you could drive was closing as we got there but we were able to sit and watch the sunset there and it was absolutely beautiful.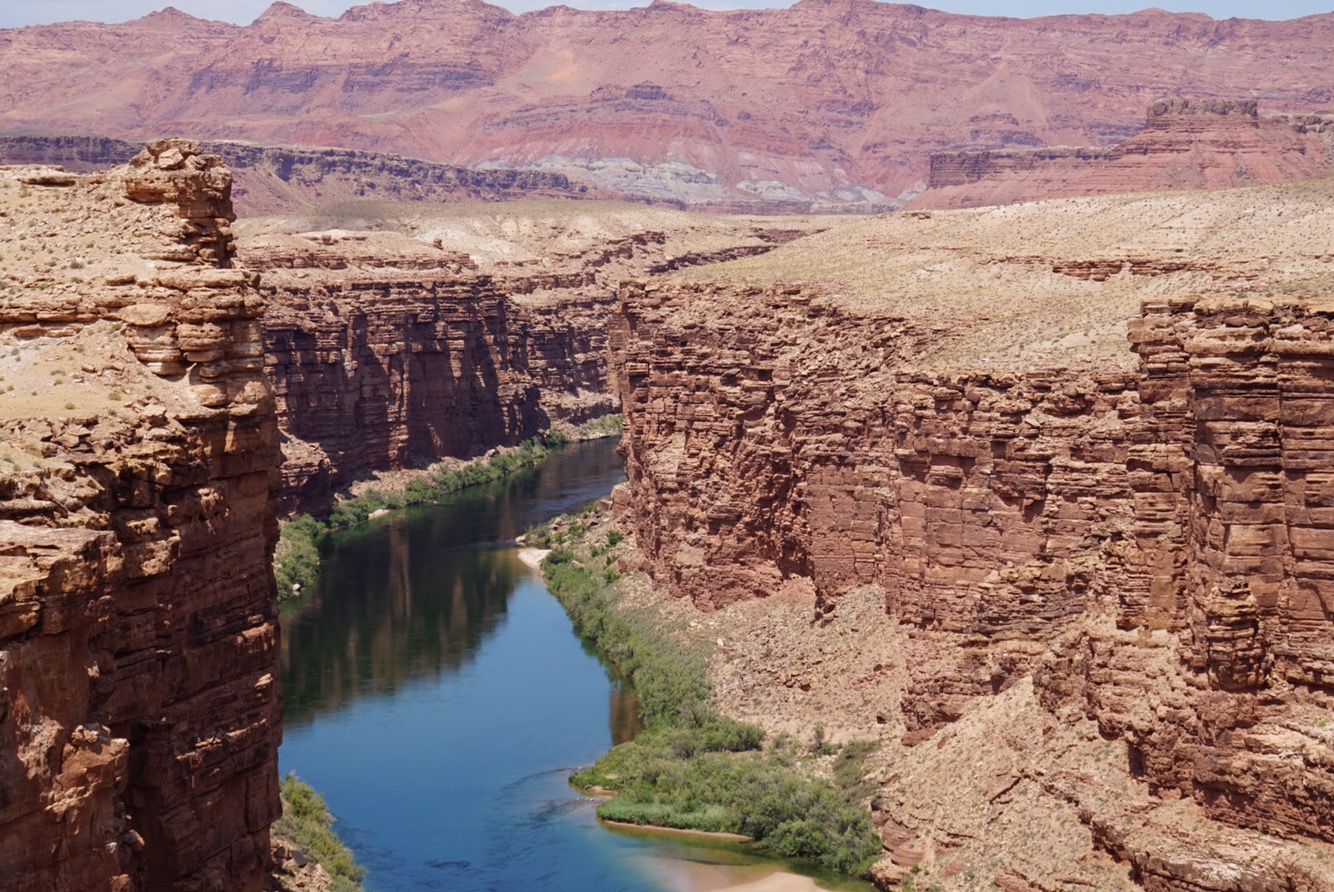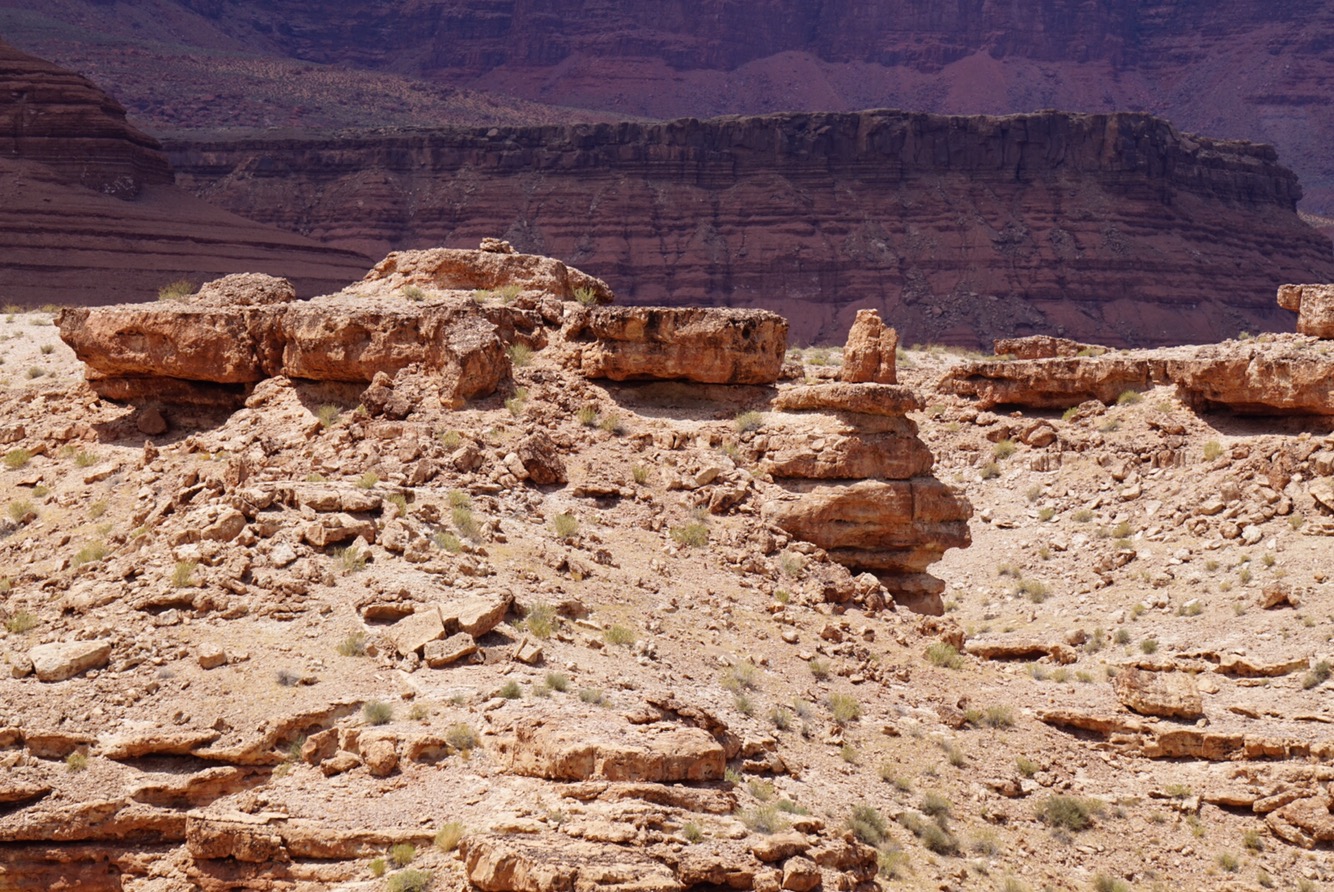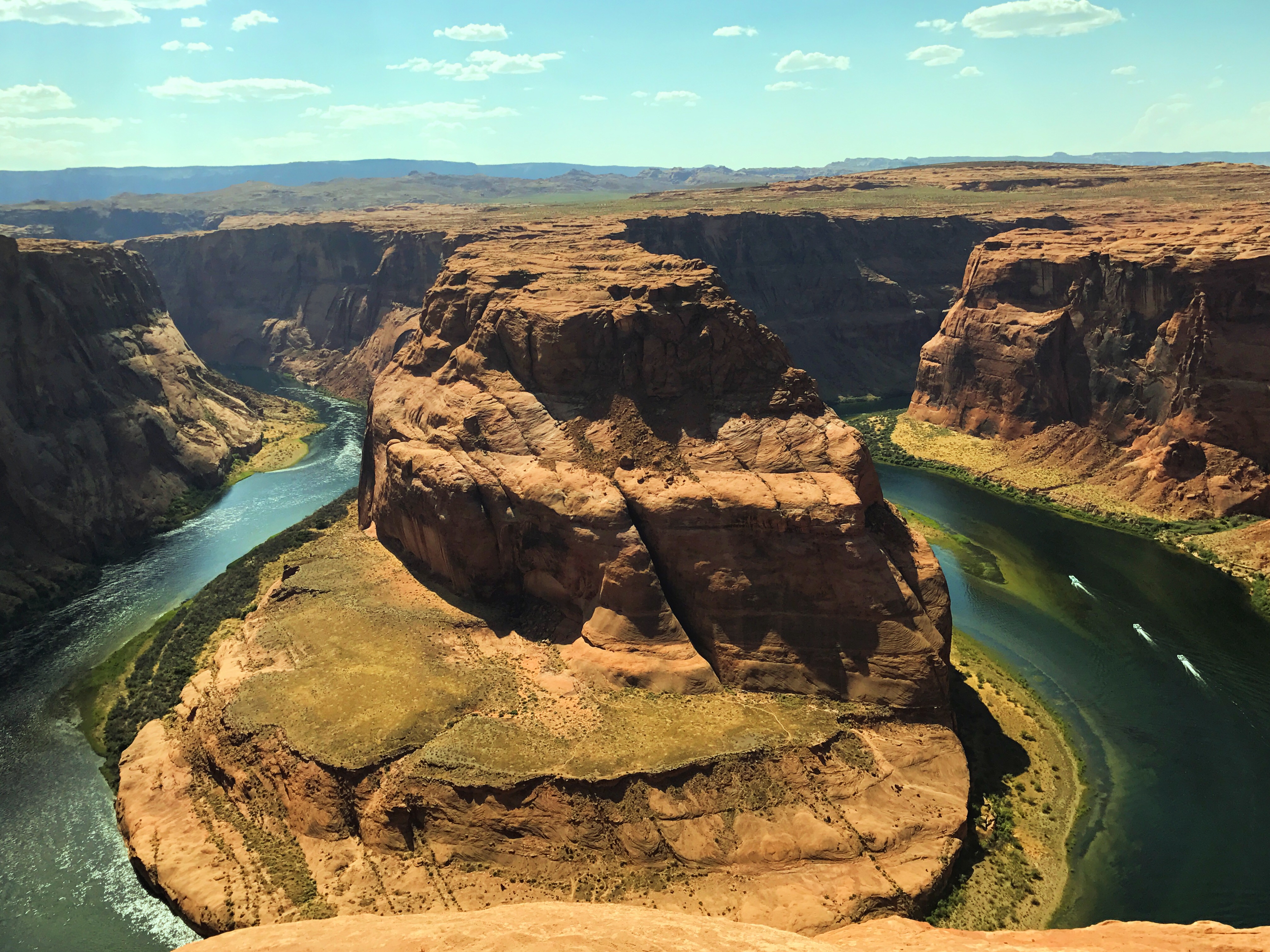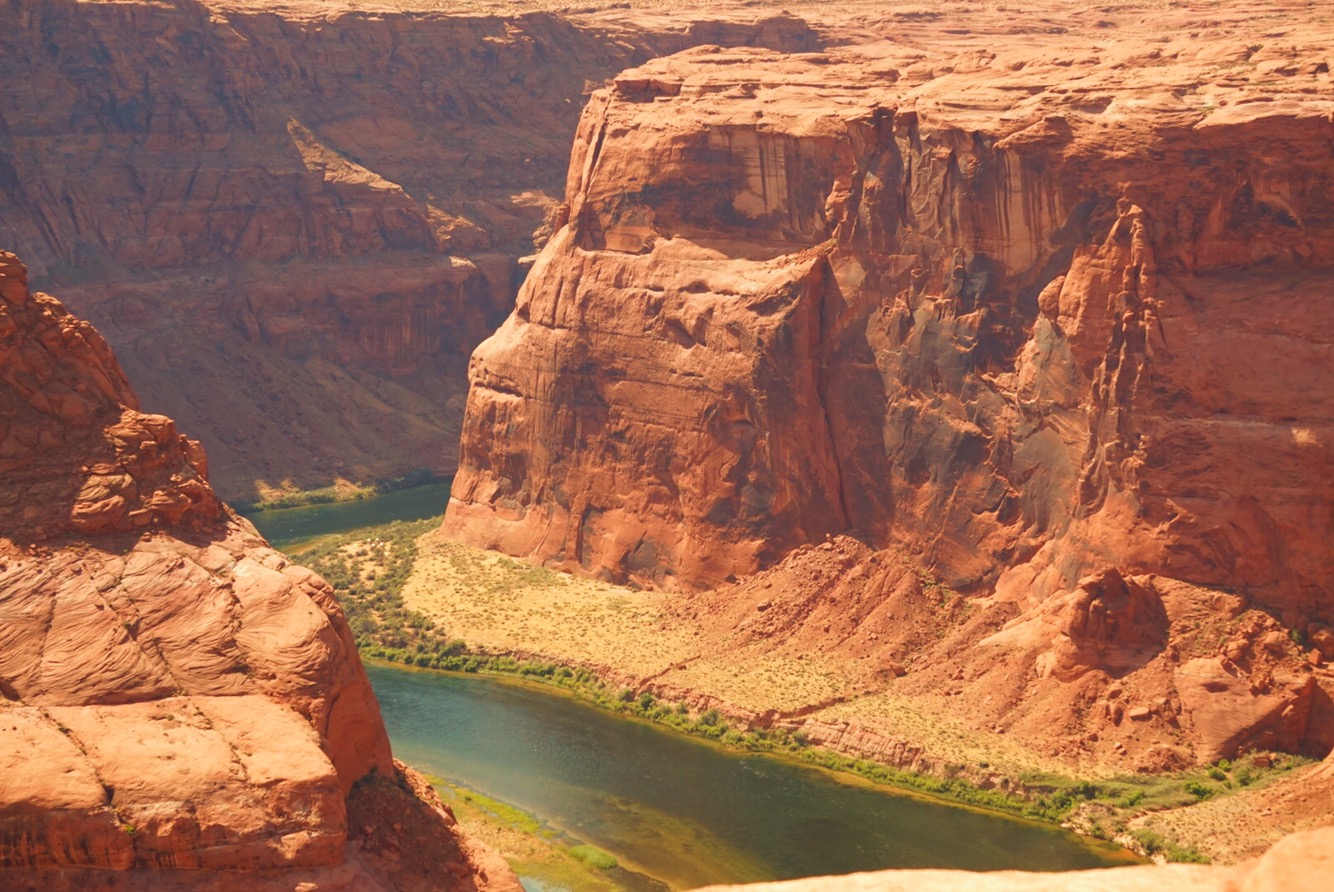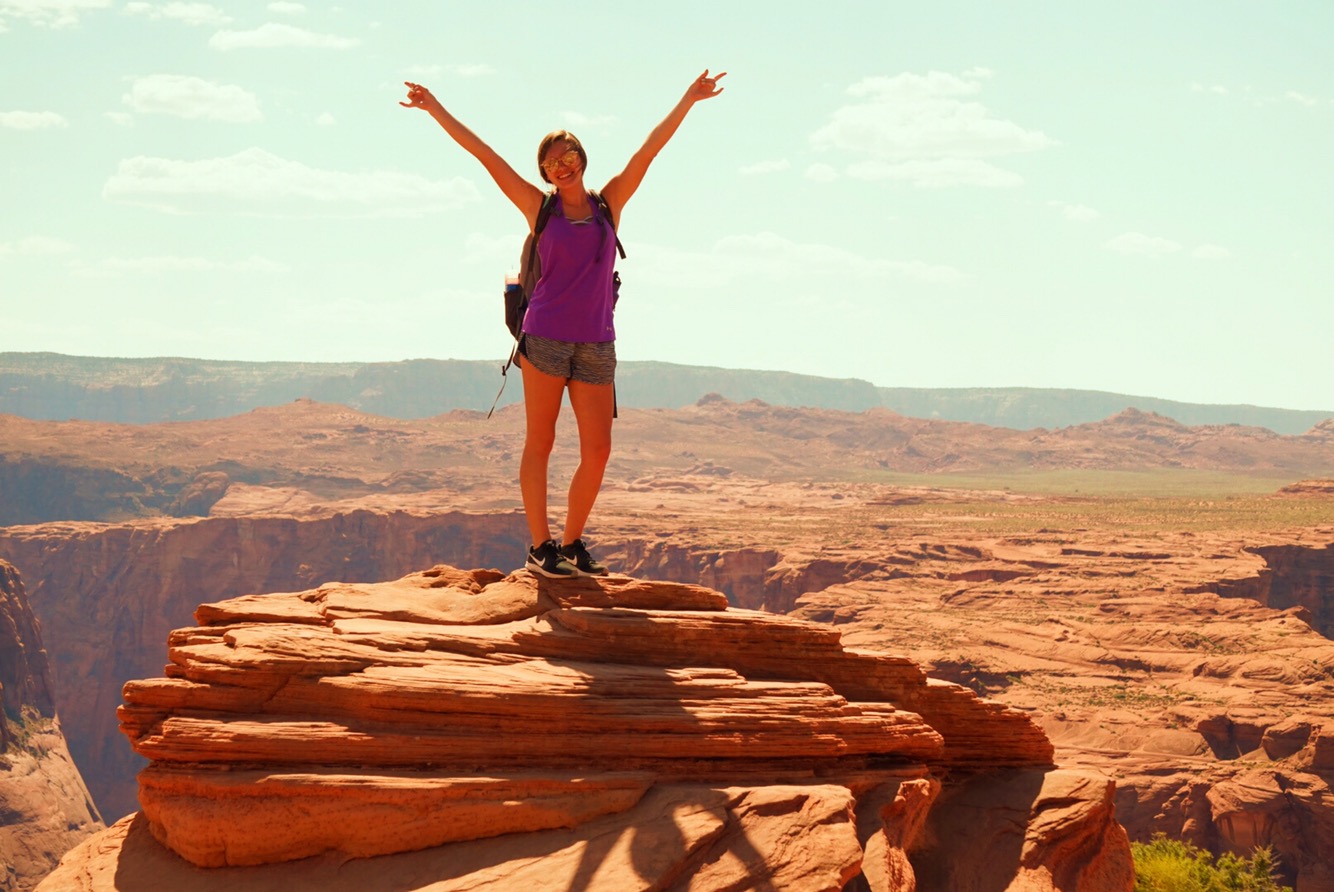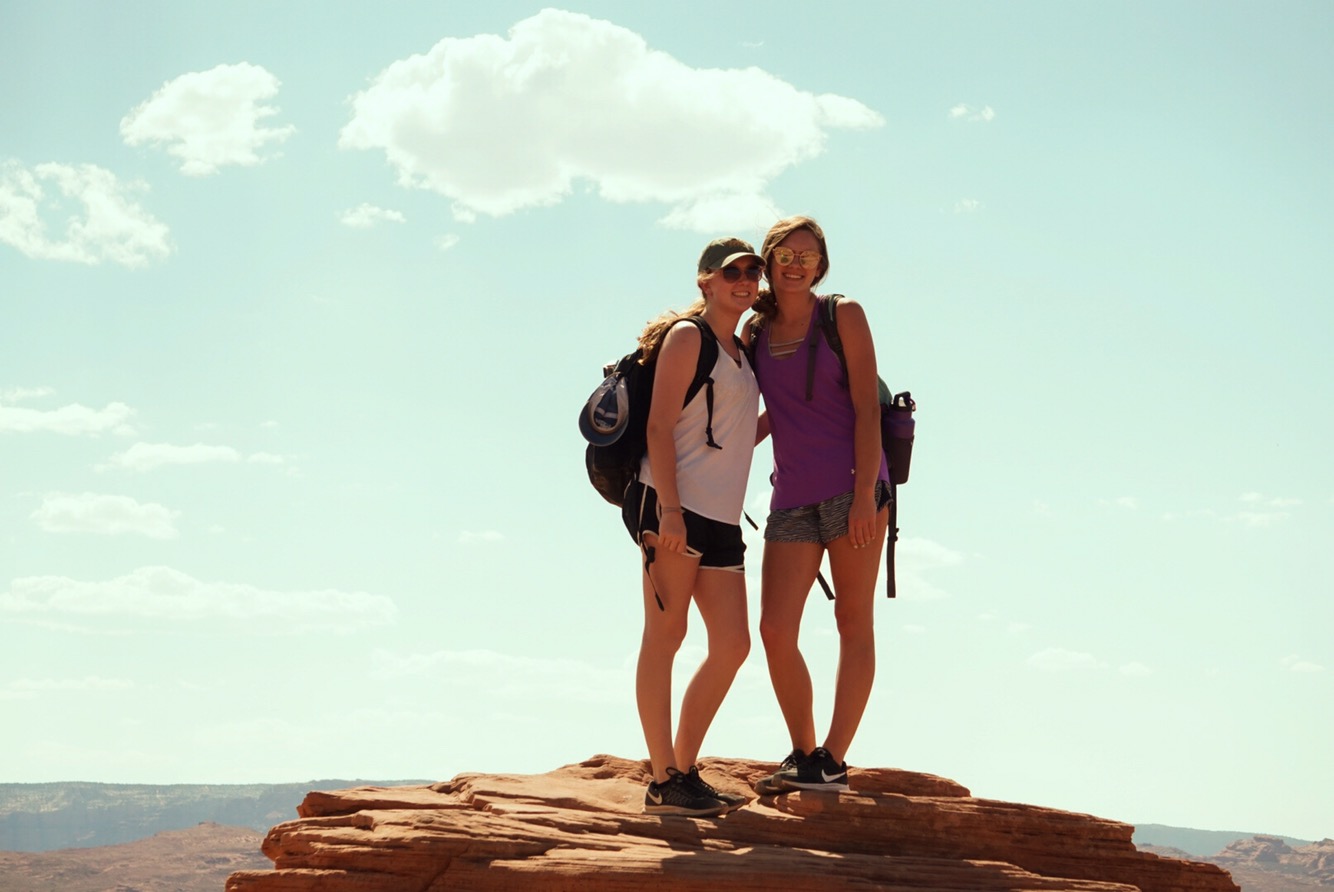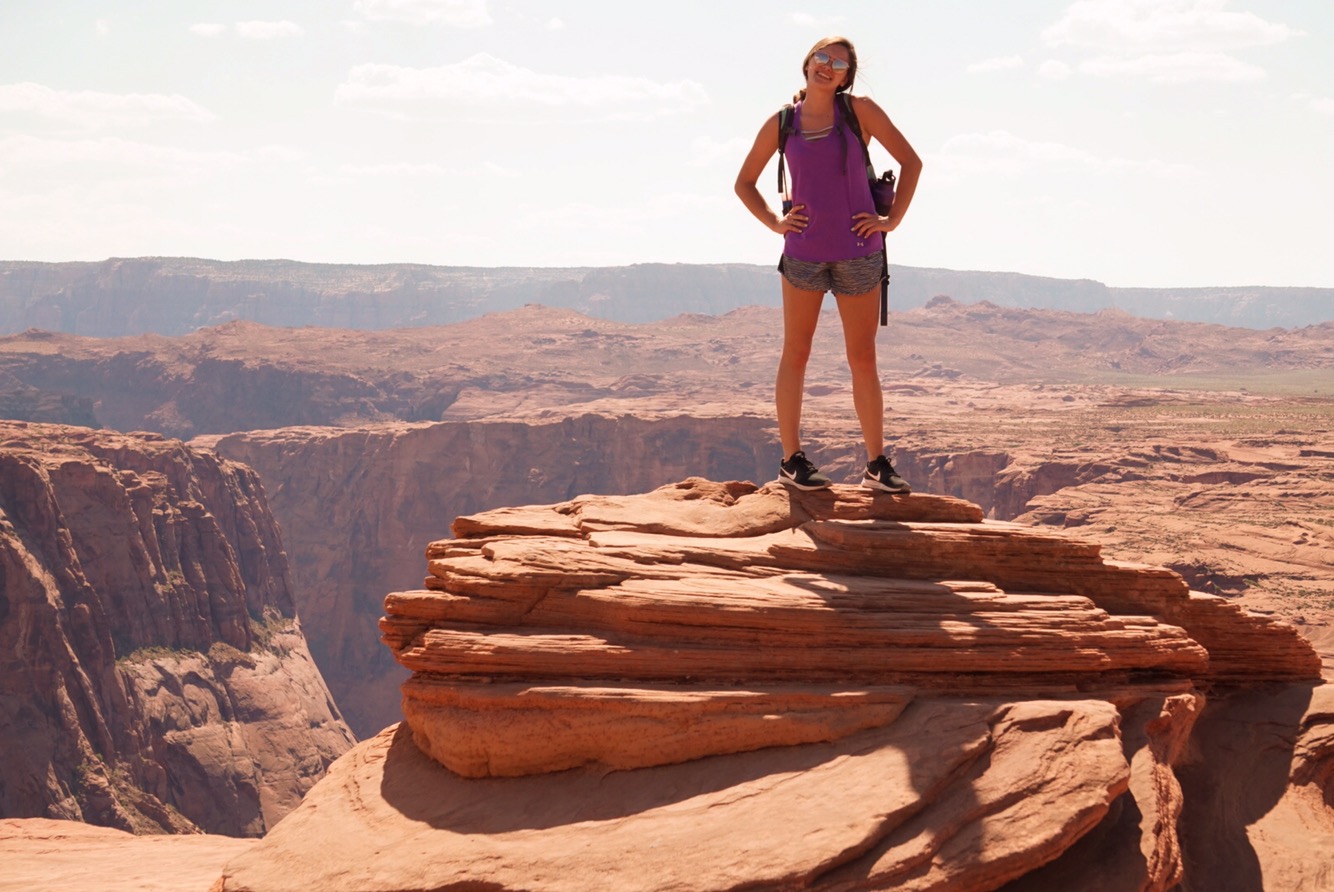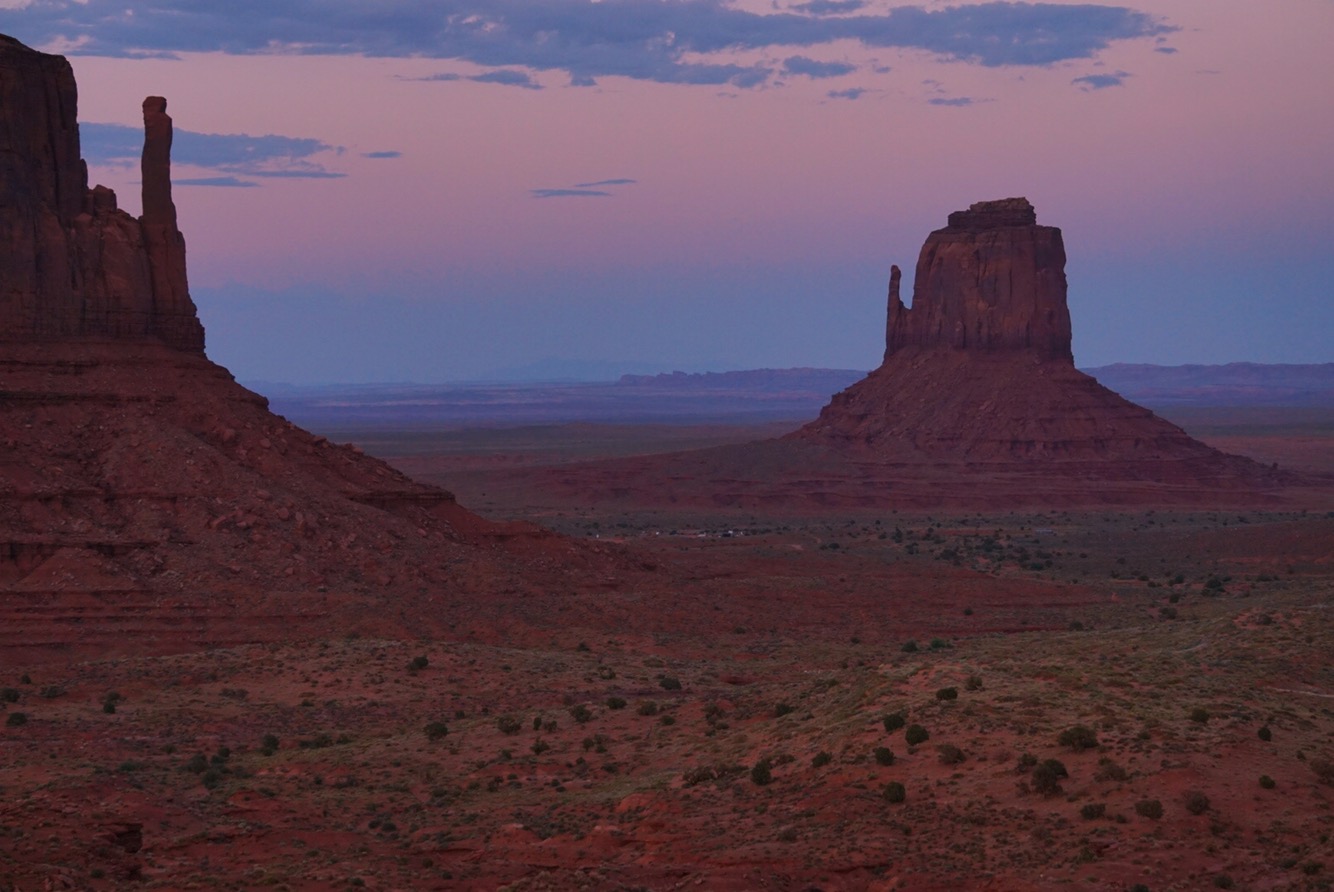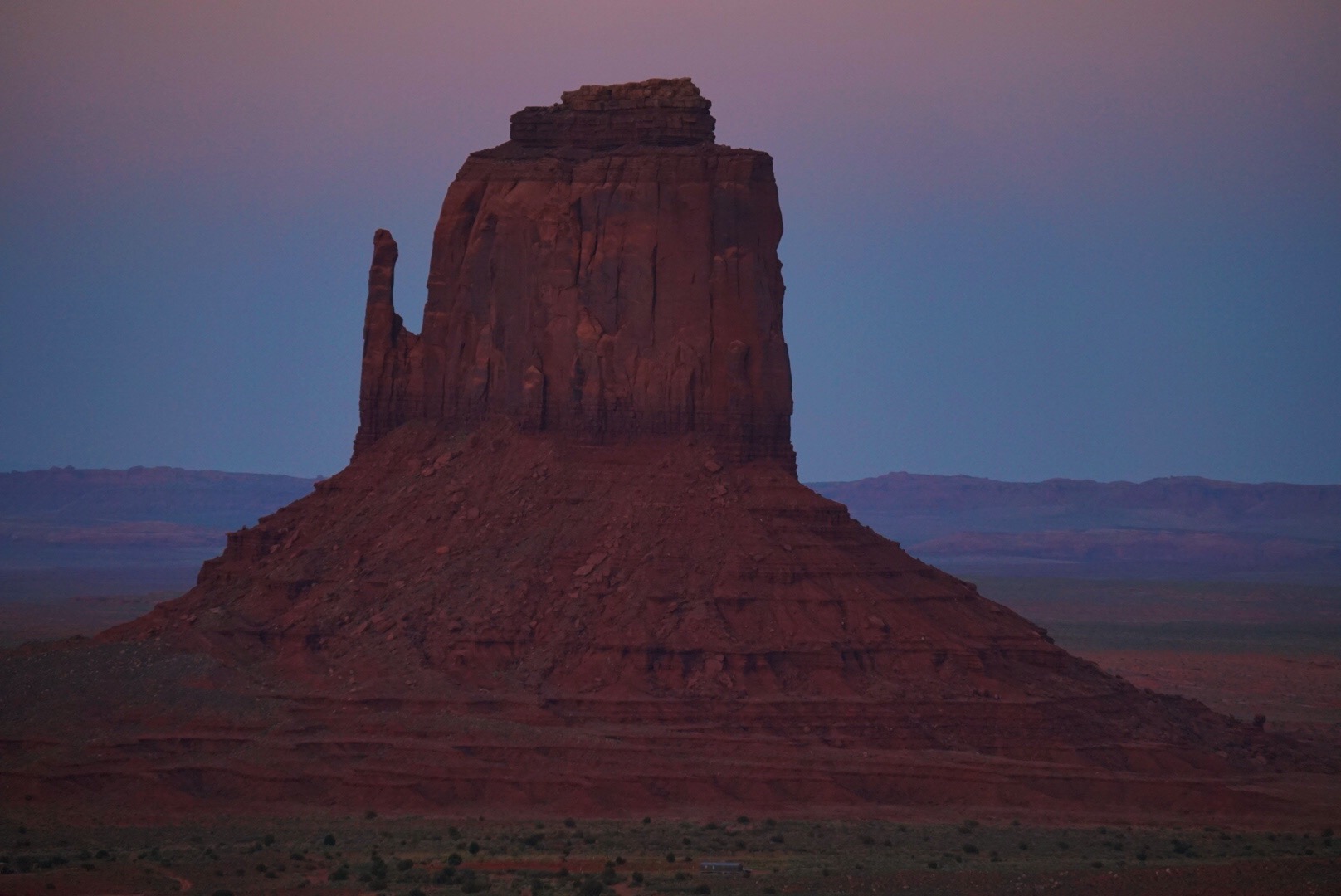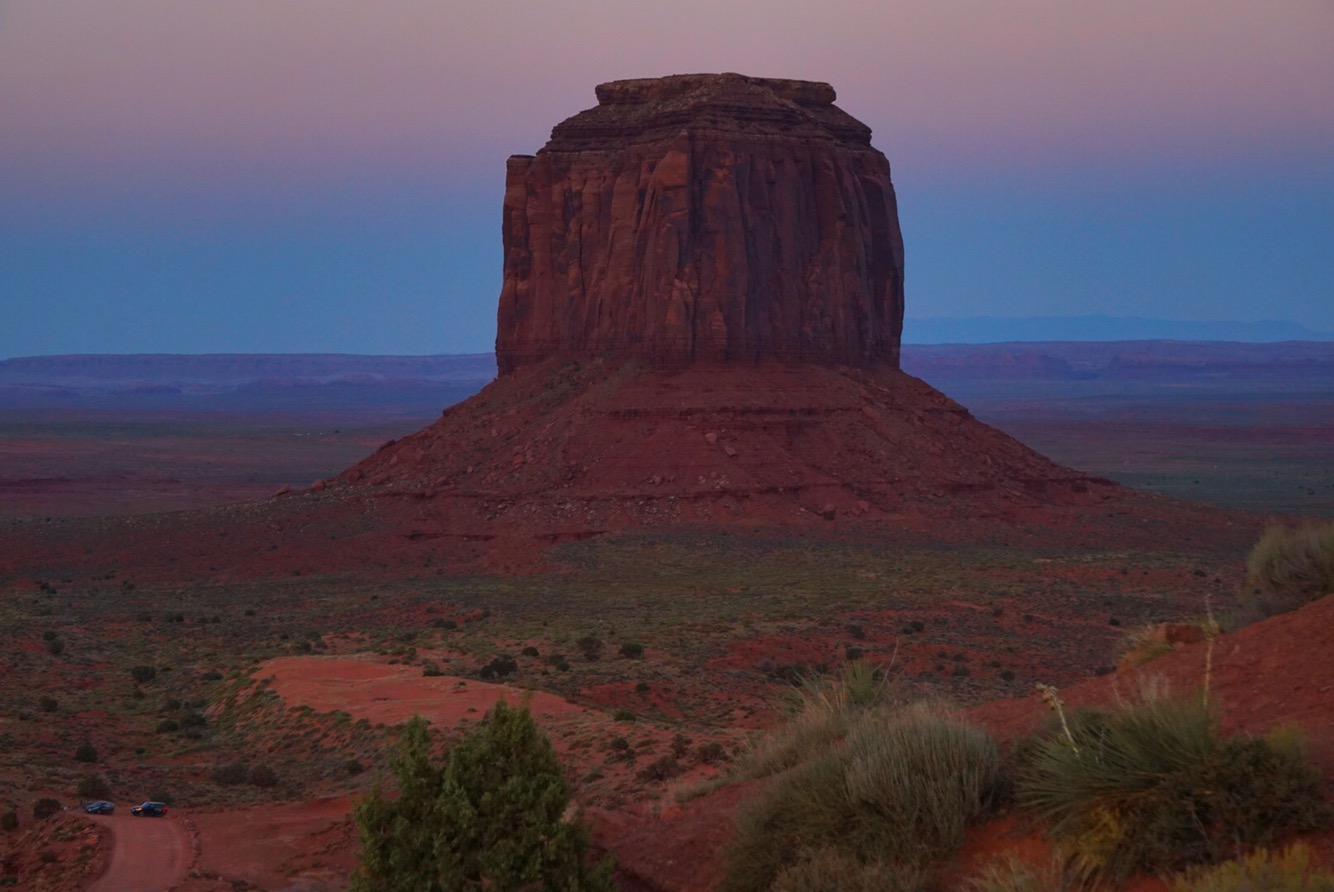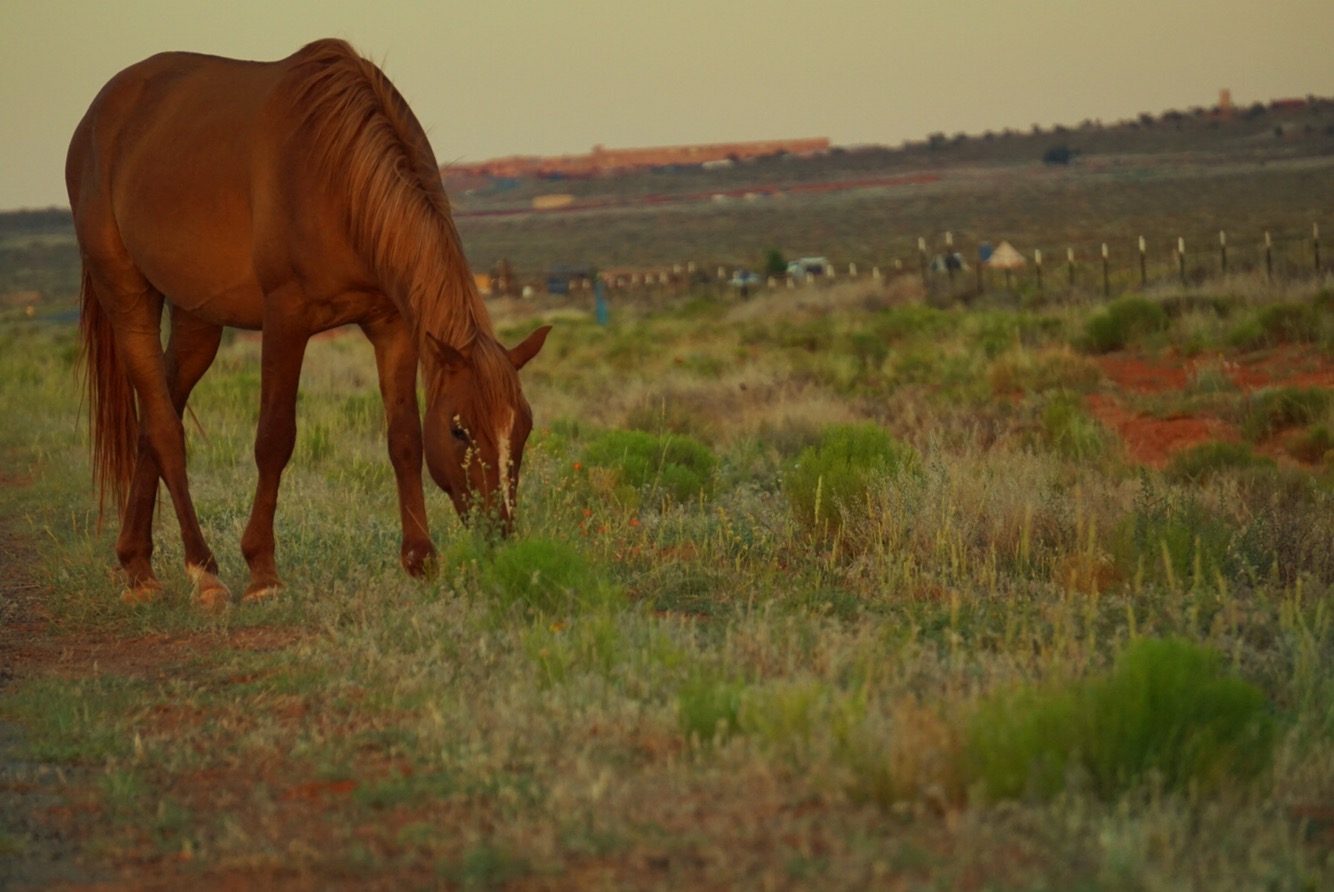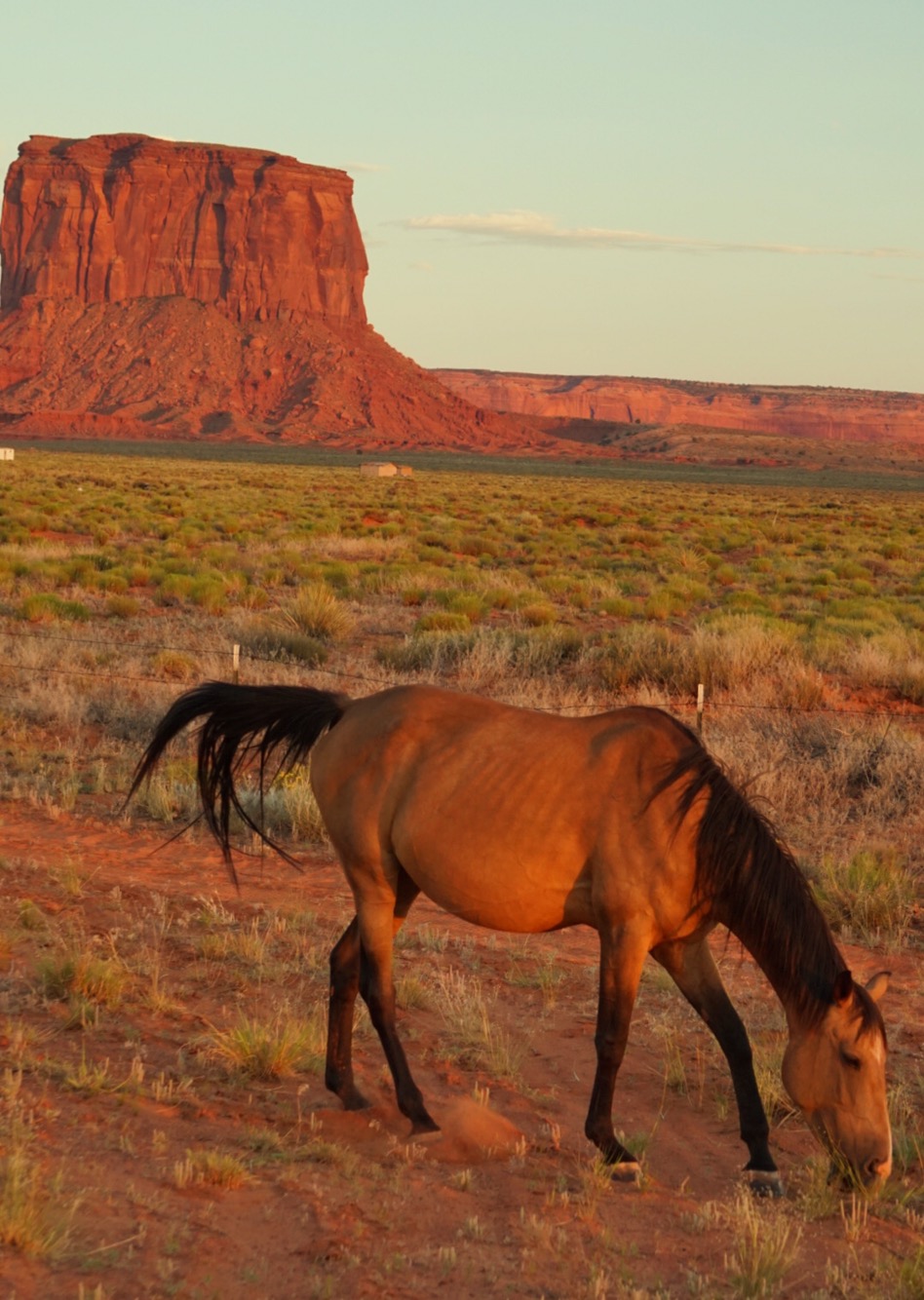 There were horse roaming around in Monument Valley as well so I managed to get pretty close to them and snap some pictures with the canyons and boulders in the back along with the sunset. It turned out to be a pretty picture perfect moment.
The next day was spent at Mesa Verda and The Arches National Park. Mesa Verda is a village that was built into a cliff, it's also called the cliff dwellers. There are a few different spots that these houses and things are built into around the mountain range and several different trails to take. Some of the trails take a whole day to do while some are just a mile or two. The trail we had planned on hiking there was clossed off due to fallen rock when we got there so that put a bit of a damper on our plans but it was alright. The only thing that changed was we couldn't climb down into the structures we could just look at the from above.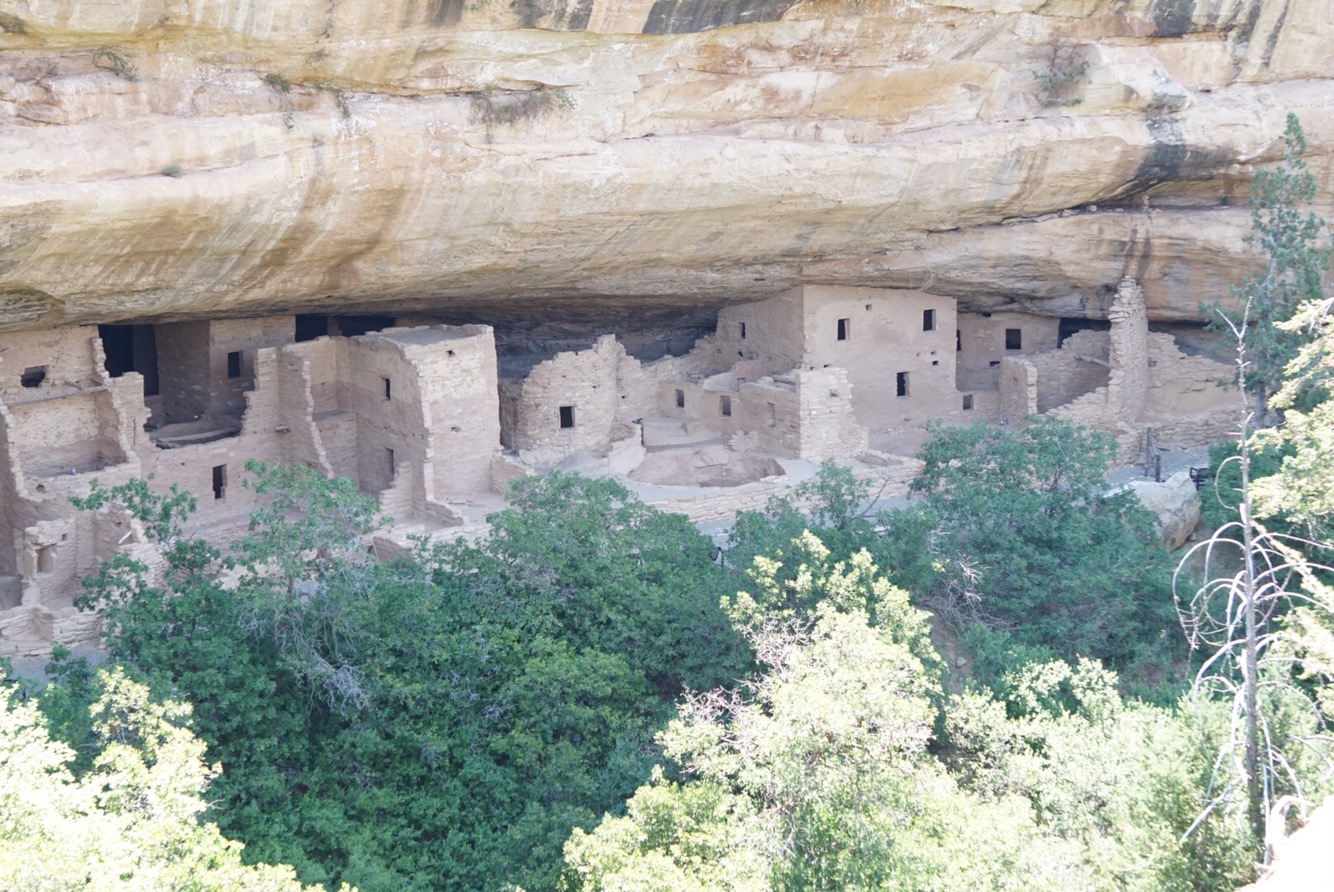 The Arches National Park was super cool to look at but EXTREMELY HOT! There are many Arches in the park but due to closing times we only got to see three of them. The Arches we hiked to were two that were next to each other. It wasn't even much of a hike. Maybe a mile there and back.
Next stop, Red Canyon and Bryce Canyon. Both of these were things I casually had thrown on the list bacause they were on the way to the next stop and boy am I glad I did! The Red Canyon was ridiculously amazing. The rocks really are red and not just like a red clay they are like burnt orange and deep red shades all packed together. Bryce Canyon was amazing as well. There are several different points you can view Bryce Canyon from and we found one you could view most the canyon and hike down into it a bit. We didn't dress to hike that day so we couldn't go too far down because we didn't have proper footwear on, especially not for that trail! While we were at the two canyons, smoke from a wildfire that was fairly close to us started to role in. The smoke moved in, and the sky's colors quickly began to change. There was violet shade and orange all mixed together creating a what looked like a ridiculously beautiful sunset in the sky. The pictures are incredibly accurate but still don't do the actual beauty of the lanscape justice.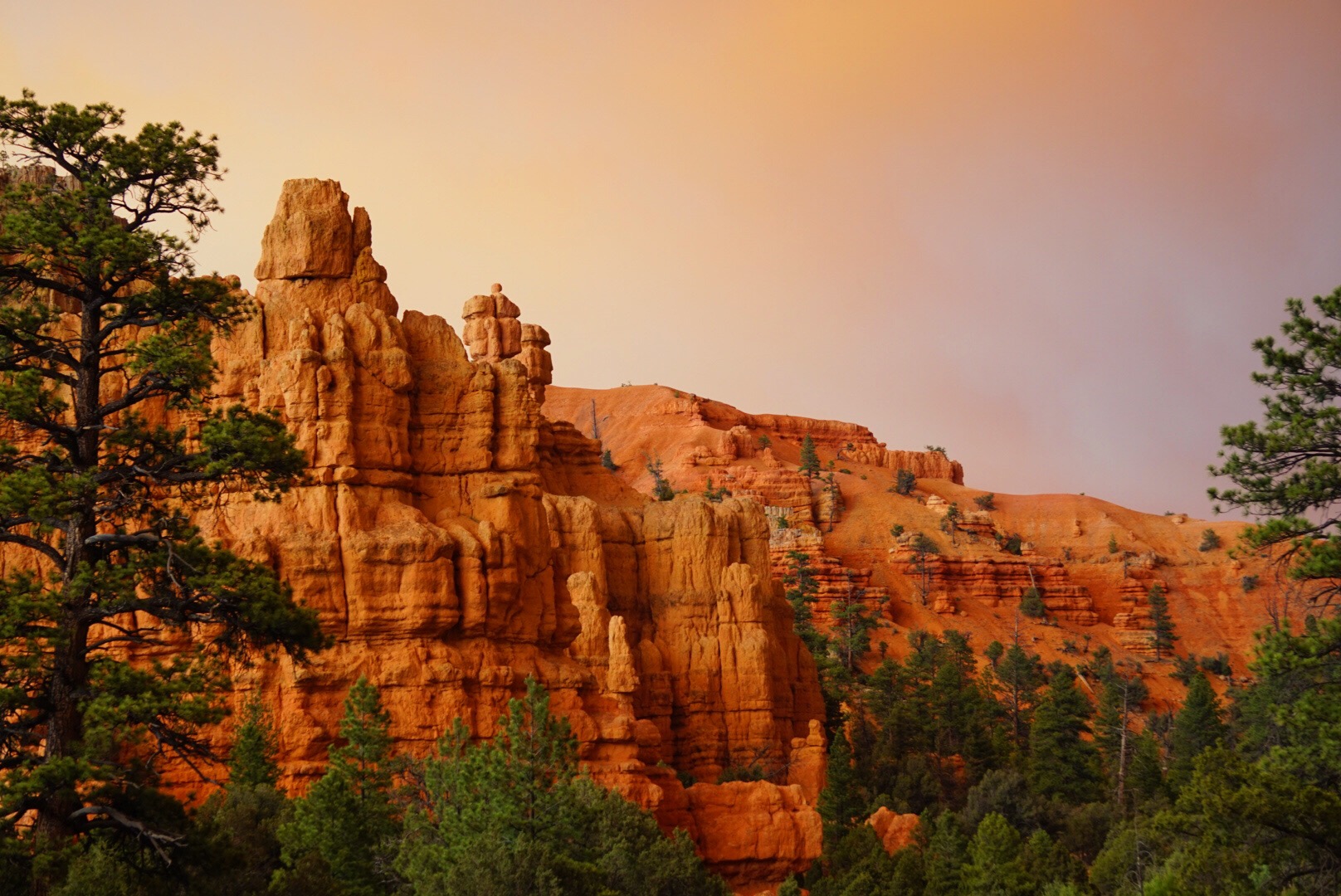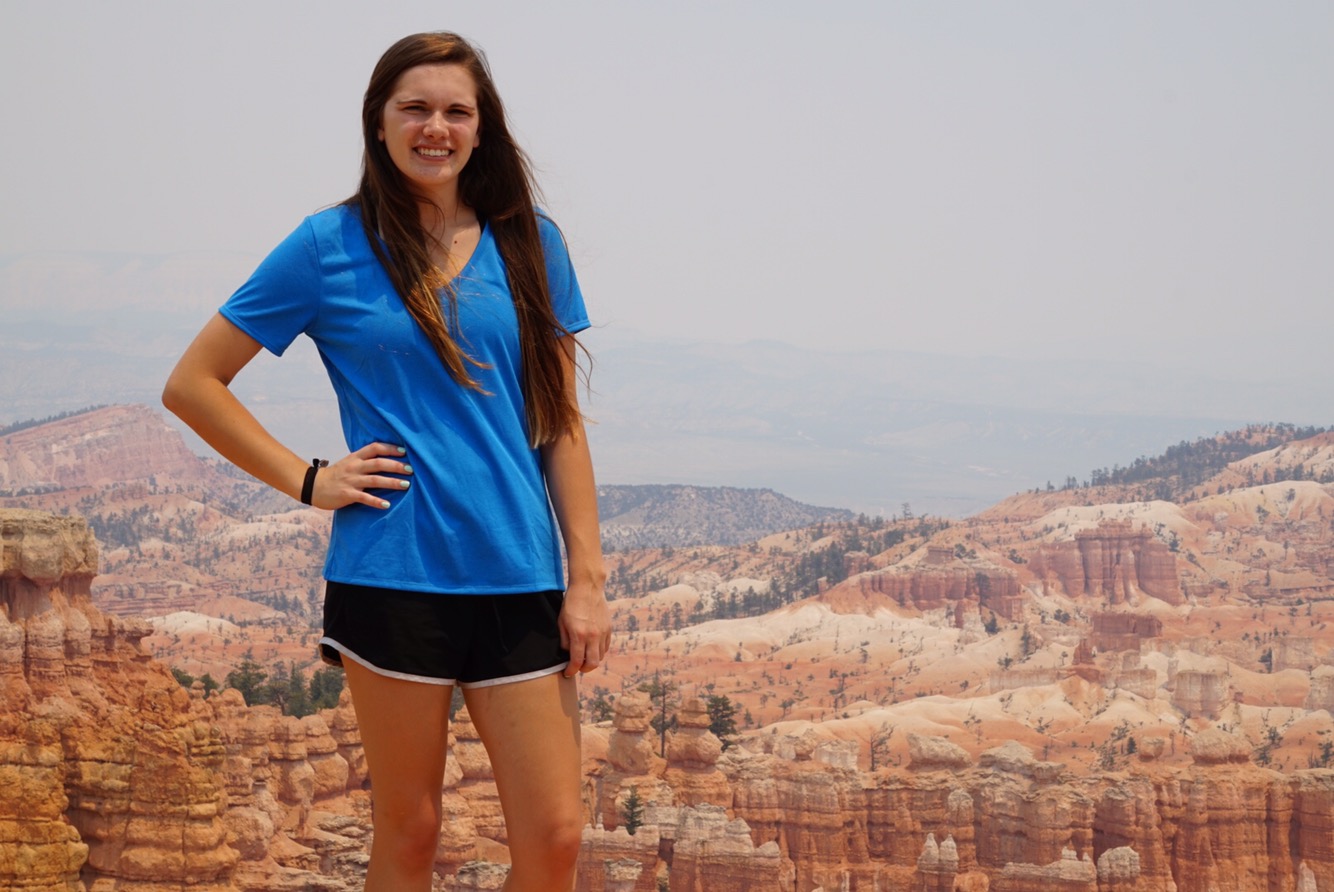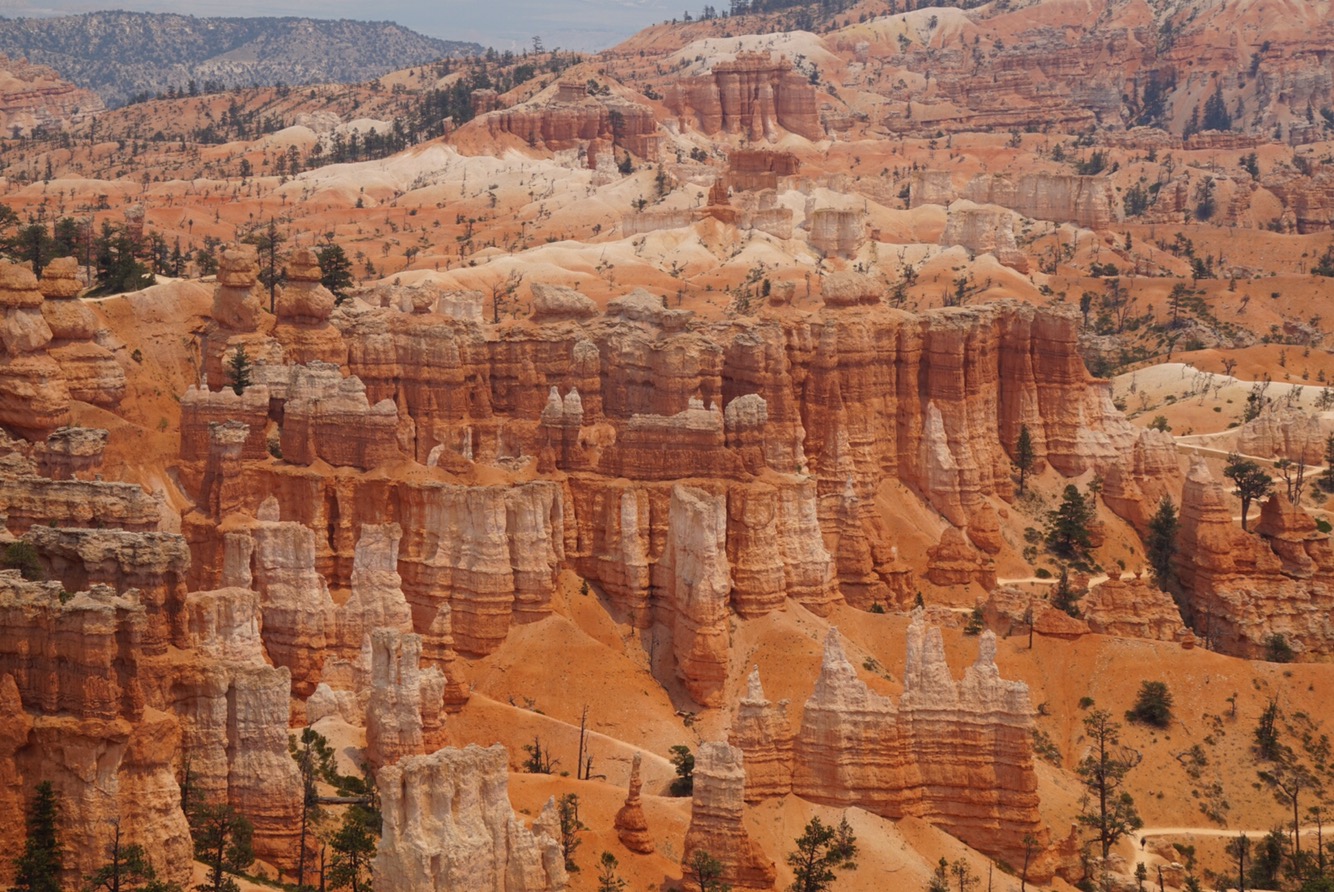 The rest of that day was spent at Zion National Park! Zion comes to a close first place with Horseshoe Bend. It was amazing! Something about the way everything looked there was magic. It had a completely different look then all the other canyons and parks we had visited. The boulders there are lighter colored and they all look like water has flowed down them for years and years and yet they are dry (erosion). It was proabably the hardest places to get a picture that actually captured the full beauty of the place. It's a place I would definetly go back and spend much more time at. If you're looking for a rock climbing place it's a definite must go to.
Finally, our very last night and day was spent in Las Vegas. This was definetly an experience to say the least. Vegas is a strange place and definitely not my favorite to just walk around in. Although, it was great for shopping! There is a mall in the raised strip that had an Alex and Ani, NYX, Pandora, and an Urban Outfiters.  The covered strip was not my favorite at all. It was packed with half naked people and prostitutes, two things I don't support. Other than that though I would say the Vegas experience was enjoyable and I'm sure if I went earlier in the day it would be much better.
Overall I couldn't of picked a better place to spend the week, and left the trip amazed by the beauty that is out west, and how all of Gods creation can continue to astonish me as I travel.