Fall Activities
Summers over and the swim suits must be put up, but don't be too bummed out because I've got you covered on activities for those chilly fall days. No need to stay inside and binge watch The Flash (show recommendation if you don't wanna do any of these) because you are gonna be busy.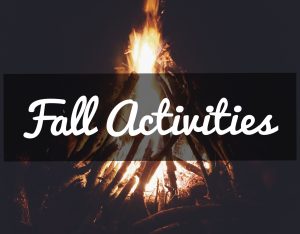 The Pumpkin Patch!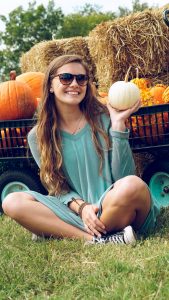 Pumpkin patches are super fun for many reasons, here's five.
1.Photoshoots always turn out cute, you can use an iPhone or whatever phone you have and the orange pops of color will look adorable
2. Awesome Instagrams! If you are trying to change up your insta feed with the seasonal look then Pumpkin Patches are a must for pictures.
3. Picking out the perfect Pumpkin! Cinderalla pumpkins are probably my favorite for looks but…
4. Carving Pumpkins after taking your super ADORABLE Instagram pics is the best part of the season.
5. Roasting pumpkin seeds! I actually haven't done this in quite some time but the kids I nanny for were talking about it the other day so I had to throw it in so you don't miss out this year!
A few weeks ago I went to a pumpkin patch while having a girls day and we did sort of a mini photoshoot in our home town. There is a Vlog up on my youtube channel of the whole day. A link is in my last post!
Another fall activity I love is… Hiking!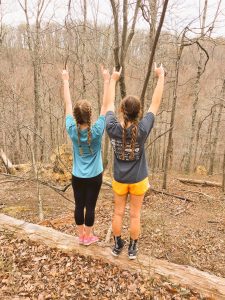 Hiking is definitely not something you want to do by yourself but if you've got some friends that are down to smell like nature and check out some beautiful scenery with you its a super fun thing to do!
(I have a few favorite trails in Nashville my hometown. If your interested in those or maybe a post on top Hiking trails somewhere else comment down below!)
Hiking is awesome anytime of the year but the trails are always super pretty in the fall and its a great way to pause the Netflix binge and get some exercise and fresh air.
Going on any type of "Adventure" with friends is also an awesome way to get out of the house during fall. My "squad" and I love to go be tourist in our home town and occasionally travel and adventure. I happen to have an enormous case of wanderlust that tends to just linger around so I'm always inching for an adventure.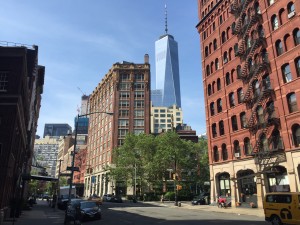 I also love going to the Mountains. Thrill seeking I really enjoys riding the mountain coasters. A mountain coaster is a roller coaster that goes up and down the side of a mountain in a single or double person car.
New York is the most recent "Adventure" I've been on and I actually posted this on my old blog but there is a photo gallery on this blog you could check out by clicking the picture on the right. Central Park is probably my most favorite place in New York. I love renting bikes and just exploring the park, there is so much to do in the huge park that is placed in the middle of the city.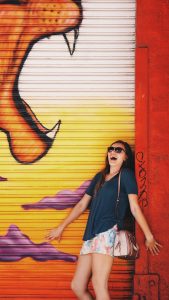 Another fun thing to do in the city is go to a restaurant or bar and Line Dance. I have actually been super obsessed with line dancing the last week after I went for the first time. Its definitely not the easiest thing to do but its super fun to laugh and try to learn the dances with your friends or whoever goes with you!
Another fun fall activity is going on Lunch Dates with anyone to try new places. Pick a restaurant you've never been to and order something new too! I'm a creature of habit so I tend to order the same thing and I have found this is a great way to break out of my comfort zone of food and try something new. You can also take this opportunity to invite an old friend to lunch and catch up or even a new friend and get to know them better.
You could also go horse back riding depending on where you live. I used to be super scared of horses until I rode my friends and now I really love them and riding is one of my favorite things to do when I get the opportunity.
Last but not least another super basic fall activity but is a classic…. Have a Bonfire
Now that you have done all of those fun fall activities you can invite your new friends you have made while doing all of these to a bonfire and make some s'mores while enjoying the fall weather and warmth of the fire!
Hope you found this post somewhat useful and have gained some new things to do in the fall. Let me know in the comments down below what your favorite fall activities are and if you enjoyed this post!
Don't forget to subscribe to get Notifications when more post like this go up!