First Summer Adventure- OZONE FALLS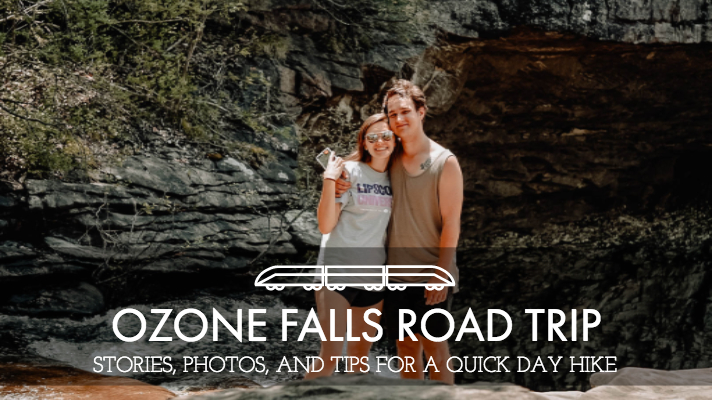 I am officially done with my first year of college so now its time for all my wild summer adventures to begin. Or at least I hope it is… This is how my summer has started!
Sitting at home Wednesday afternoon I scrolled past a post of a waterfall I have had on my bucket list for quite a while. I guess the fact I had just killed my last exam gave me an extra burst of confidence because I decided that I was gonna go climb that waterfall the next day. I had nothing else to do on that thursday so I figured, hey why not go hike a waterfall alone. Now I of course was thinking about how hiking a waterfall over two hours away from home alone might not be my brightest decision so I started calling around to a few friends. Most of them were still taking exams, or had to work so I told myself it would be a good independent experience and I should do it. So thursday mornign rolls around, I get in the shower and get ready to go. As I was putting my camera stuff in my bag, my buddy zach calls and says he wants to go and is gonna take off work. So we last minute planned to meet and by 9 we were on the road.
Now the adventure begins. We were headed to Ozone Falls about 30 minutes from Cookeville Tennessee. When you get to the falls you park in a small pulloff and walk not even a quarter of a mile to the top of the falls.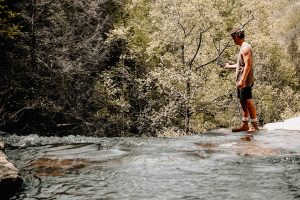 Heres the view fromt the top.. ya know minus zach. It lived up to my expectations for sure. I was pretty mesmerized. Also, before I got to the falls I watched a video on youtube of a guy in a kyack riding over the falls and he survived, so if your niche is doing crazy life threatening things then theres an idea. You should defeinetely go watch that video when your done reading this post!
After we had looked at the top of the falls for a while, we started the hike down. The hike down consisted of basically no trail so you kind of just have to scale the side of the falls and climb down a lot of rocks. It was fairly easy to get down, but getting up was quite a bit harder. The view at the bottom was 100% worth it though. I now have poision ivy from climbing up though so watch out. I also want to go back when I am more prepared and go swim in hole that is there. Finally, when we got back home from the falls, we realized that zach had lost his keys somewhere along the way from home to the falls so that created a very eventful rest of the day. Overall, it was a good trip and if you havent already visited this waterfall you definetely need to add it to your list! Here are some shots from the bottom.
I hope this post was helpful and interesting. Subscribe to my blog so you get updates when I have gone on a new adventure or post anything new!