Orange Beach Travel Diary
Well, you probably read from the title that I spent July 4th week at the beach, so lets get into that.
My family and I headed to Orange Beach Alamaba from Nashville Tennessee to spend a saturday to saturday week just beachin. Overall our trip was super laid back and liteally just consisted of lying on the beach and relaxing for a week. We did do a few evantul things though that I wanted to share, so scroll throught the photos and keep reading. Theres a super fun vlog from the week at the end of this post!
This first picture is of my sister and I on the beach, just a casual shot for the gram… I think we actually took it the last day, as you can tell, Kam has quite a killer sunburn. And you can't tell, but I had some pretty awesome sandburn on my hands, elbows, and knees from skimboarding. But I'm basically a pro skim boarder now. (not at all, I only had like 10 solid runs out of about 100) You'll see my sick skimboard shot later down in this post.
These next two shots I thought I would just throw in here as I had been working with the brand Jord Watches and did a couple of promotional photos while at the beach and I liked the way they came out.
These next two shots were literally taken the moment I got to the beach. Like I literally got out of the car, ran upstairs, put on my swim suit and got in the water! So yes the big smile and candid giggles are all real, something about the ocean just makes me giddy.
This next photo was taken the first day I tried skimboarding. I actually only had one good run that day that you can see on my instagram story highlight from orange beach. Turns out I was actually riding the board very wrong and approached the waves from the front rather than the side, so yes there was a lot more wipe outs, pain, and yes literal blood than I should've had while skimboarding! (it's all good though I smiled and laughed the whole time I was getting knocked out by waves.)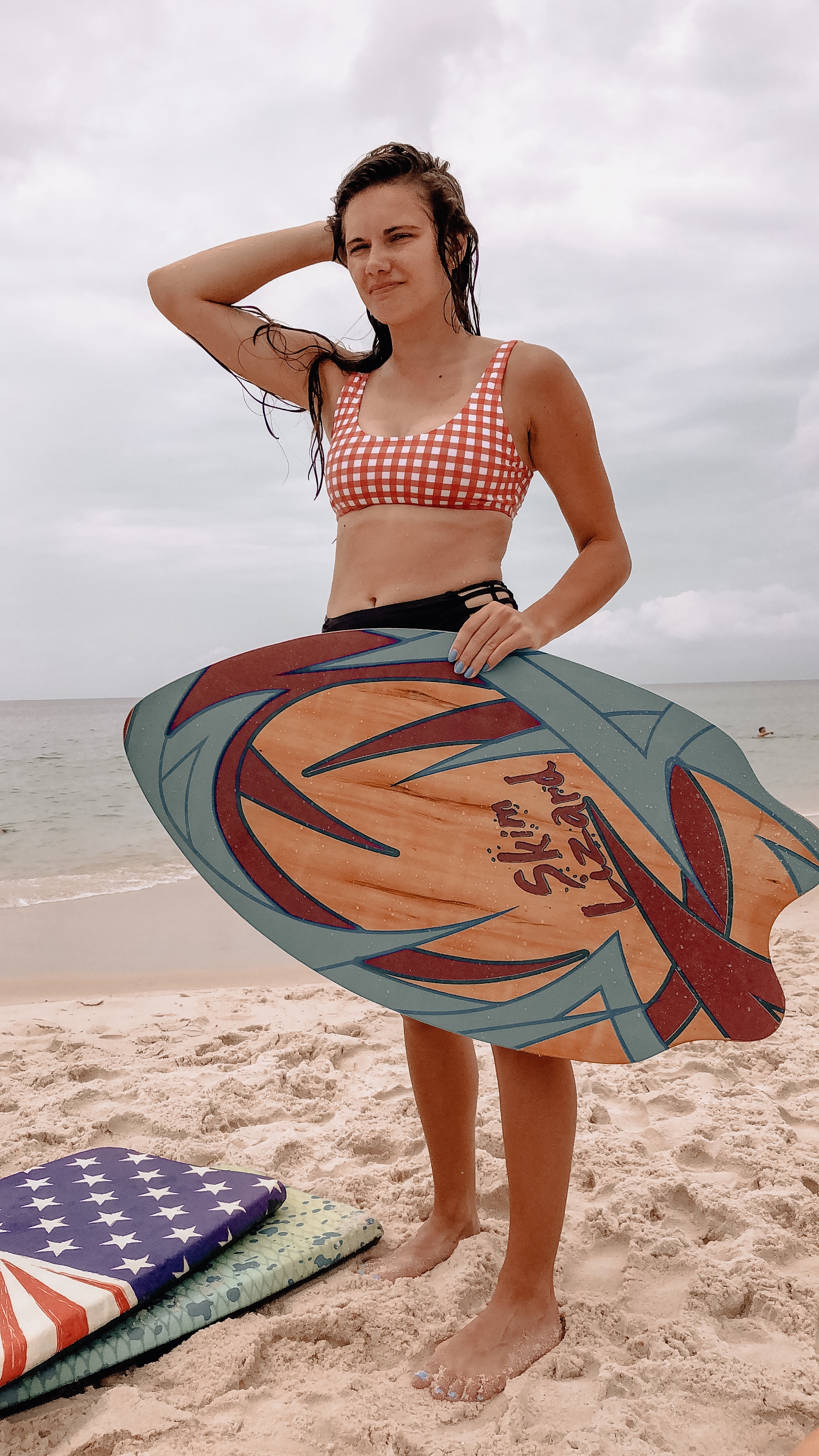 This next photo was taken right after exploring the town a little bit, when you watch the vlog you will see the dragons breath snacks we tried right before going to the cutest tie dye place called the happy shak. I would highly recomend stopping by there if you take a trip to Orange Beach Alabama.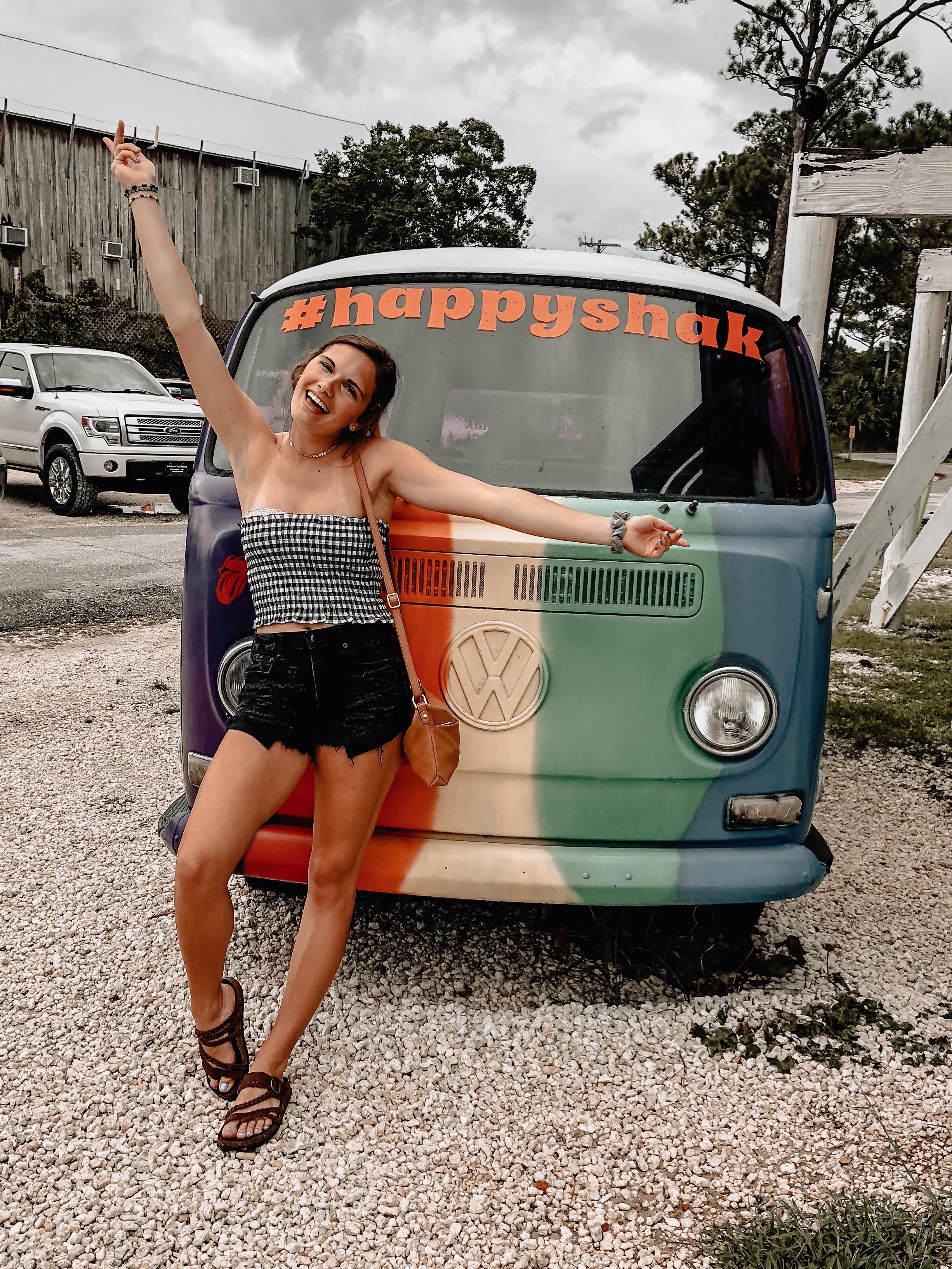 Another spot I would recomend stopping by is The Warf. The Warf is a small outdoor strip mall in Alabama, its a really cute picture spot and has some pretty adoable shops.
Beach Guys! Haha kidding. This was taken at our favorite resturant called Flounders in Pensacola Floridia. The guy on the right is my sister and I's friends from Tennessee, but he was living in florida at the time and the guy on the left is his friend. We went to dinner with them just to catch ups since it had been a while snce we saw our Tennessee friend.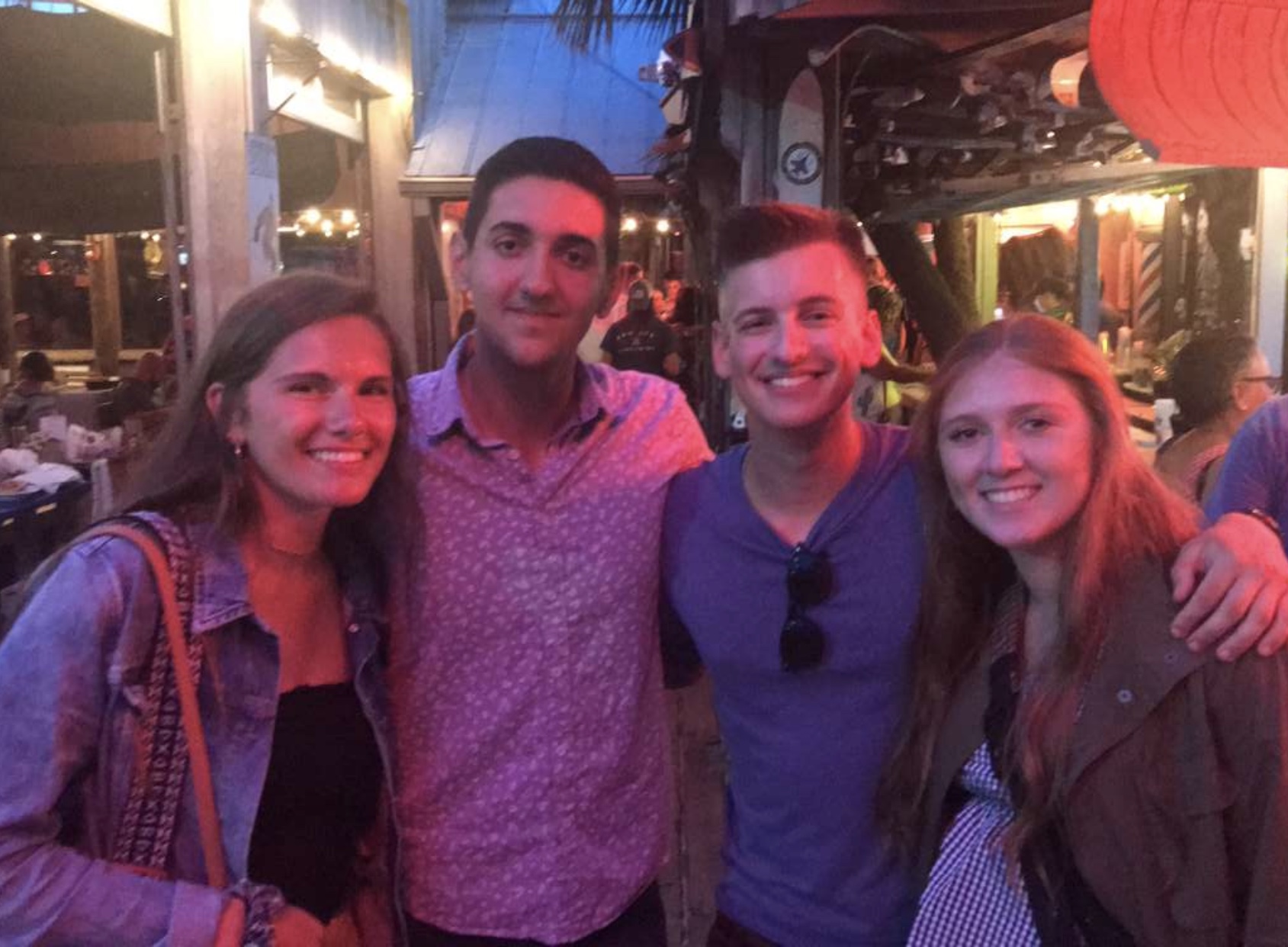 No stories on the last photos, just some random candids and a promotional picture for BANGS Shoes.
Make sure to keep scrolling to watch the Vlog!